"The happiest man in the world is the one who makes the most people happy"
For the well-being of the children, the different actors in the school's day-to-day operations (staff, parents, external parties) need to get along and work in harmony. The focus is on mutual respect and team spirit.
Founders & Directors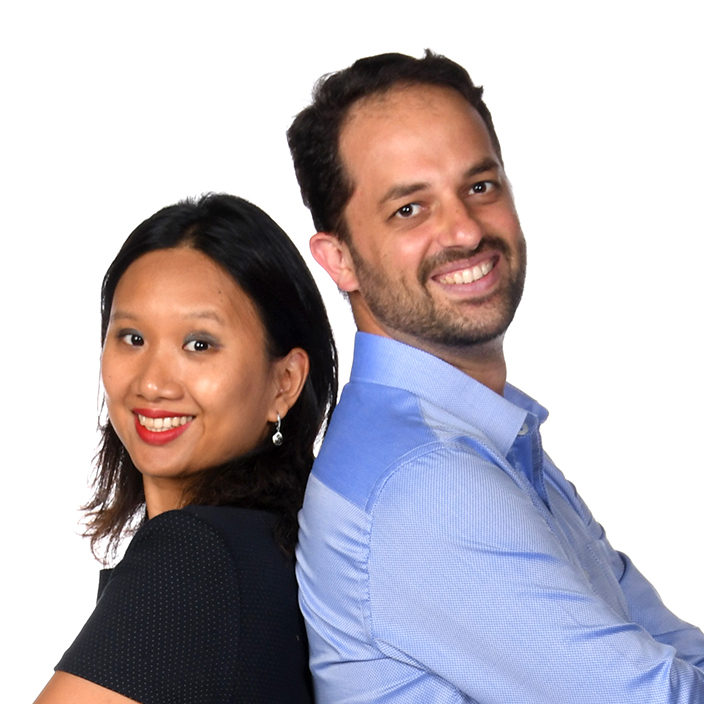 Viviane and Vincent
Founders of the Group La Petite Ecole
Married couple Viviane Salin and Vincent Rosa are the happy parents of a nine year old and a seven year old. After moving to Singapore in 2006, they could not find the right school for their children, and decided to open La Petite Ecole in Septembre 2012.After three successful years, they extended their services to families and their younger children by opening La Petite Creche. A whole new exciting chapter is now being written, with the launch of La Petite Ecole in Bangkok, in Septembre 2017. Viviane's unusual curriculum is a testimony of her multiple skills. After graduating from HEC School of Management, she first worked for an event organising agency in Paris, then as an accomplished violinist in Singapore, playing in an opera. She has provided private violin tuitions, but also taught students at the German School in Singapore. Furthermore, she has put her knowledge and skills to the service of adolescents with special needs, by encouraging them to express their emotions through music. Her passion: to educate, pass on knowledge and reveal the potential in each child. For the past five years, Viviane has first devoted herself to continue improving the school she had dreamed of for her children, before starting to develop and expand La Petite Ecole to new horizons. By doing so, she brings excellent education standards and learning conditions to a larger number of students. Vincent studied in the same top-ranking school as Viviane did. After graduation, he went on to work at internationally-renowned banks, before joining his spouse to help manage La Petite Ecole, in 2013. He is the co-founder and co-director of the group La Petite Ecole.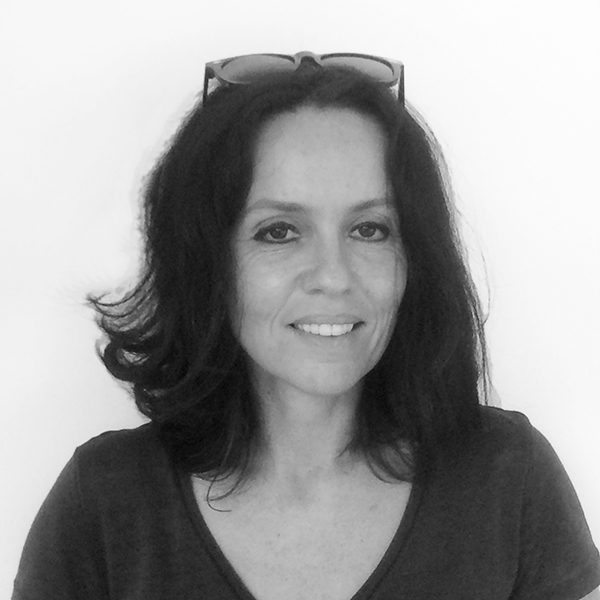 Marie
Director of La Petite Ecole Bangkok
French, mother of 3 children, living in Bangkok since 1993 More than 20 years of teaching experience in French and international schools. "As a child, I experienced schooling overseas when my family moved to Tunisia. I have fond memories of this first expatriation, which opened my eyes and mind to the world. Many years later, I joined the teachers' team at Bangkok's international preschool ELC. I particularly enjoyed their pedagogy, inspired by Reggio's philosophy, which enables hands-on experience based on creativity, imagination and the arts. I then joined a small English-speaking nursery, Annabel's Nursery, where I immersed myself into early-years education. In 2004, I joined the French International School in Bangkok, where I experienced working in a bilingual class for the first time. I was trained on the national French curriculum and collaborated with my English counterpart to implement a bilingual curriculum. Building on these experiences, I had the exciting opportunity to open a little corporate school for a renowned French company in Malaysia in 2014. The knowledge and understanding I acquired through the years have inspired me to develop and refine the teaching practices I imagined for my own school. Opening La Petite Ecole in Bangkok was a natural progression in my career: I designed a school organised into learning centres, allowing each child to move freely indoors and outdoors, and offering a direct contact with nature. Children not only follow the French national curriculum, they also thrive in a lively, entertaining and serene environment. I am convinced that being immersed in a bilingual school and a multicultural environment helps foster respect, tolerance, flexibility and adaptability. I also believe that a stimulating and innovative curriculum develop a creative, logical and open mind, while instilling a lifelong love for learning. The positive and encouraging environment we are creating in La Petite Ecole allow children to build self-esteem, generosity and integrity. It is with these values in mind that I am fully involved at La Petite Ecole!"
English Teachers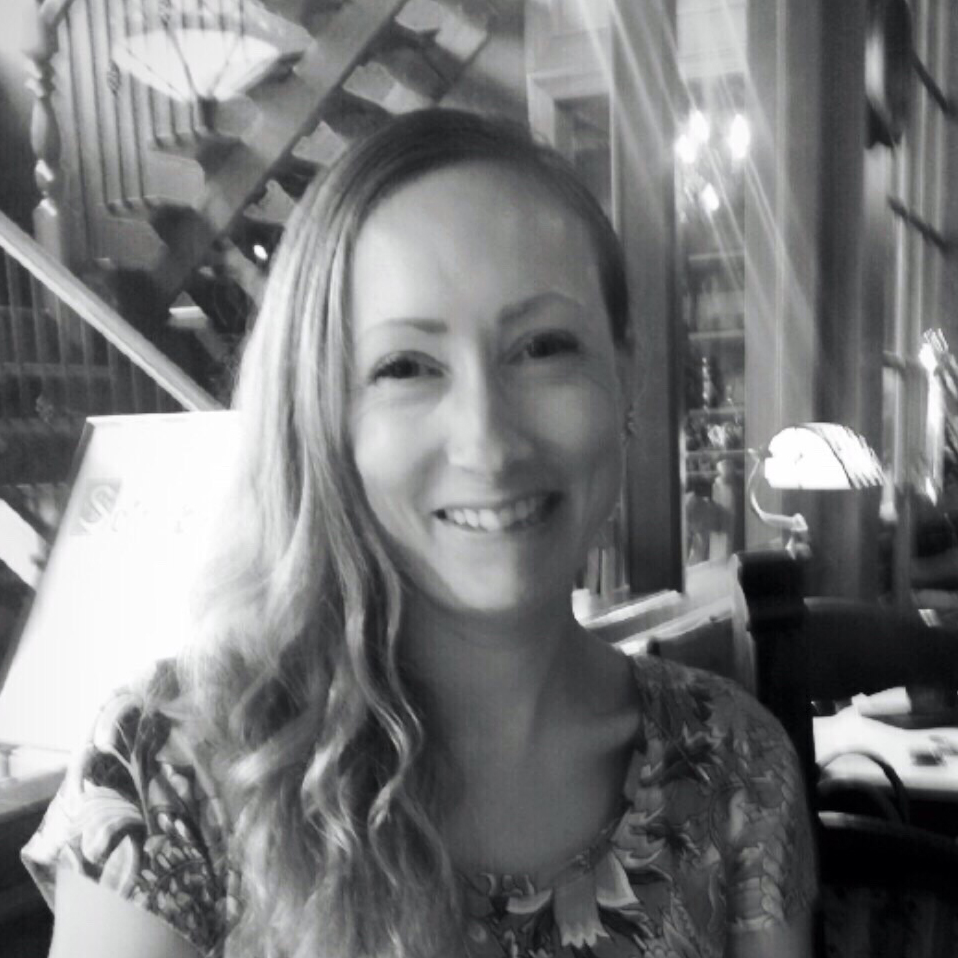 Iola
English Teacher
I was educated initially as a marine biologist and worked within environmental education. I won a scholarship to study in Australia and Hawaii - humpback whales. It was the subject upon which I wrote my thesis. I have more than 15 years of teaching experience in a variety of cultures and systems: British, Italian, American, Canadian, Thai, Laotian, French and Japanese. In this way I hope to bring knowledge to La Petite Ecole and additionally improve as an educator. I have previously worked with Marie Nicou in both Canadian and French education systems. Together, we initiated a successful bilingual programme at the French school, Bangkok. My passions are philosophy, tai chi, falconry and my beautiful hawk - Murphy.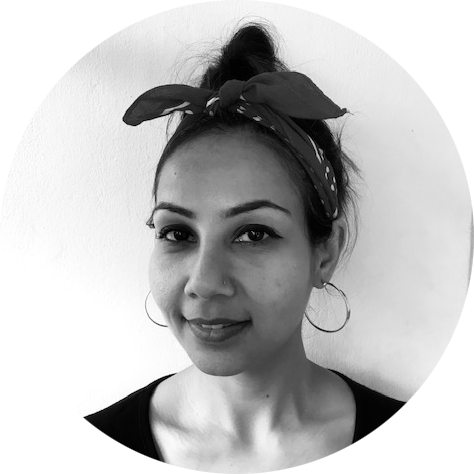 Riya
English Teacher
I graduated initially as a graphic designer and worked as a senior executive for 5 years. After moving to Bangkok, I decided to change my career path and landed into teaching with my passion for art. My career as a kindergarten teacher started 7 years ago undertaking roles including an art mentor. Having both the academics and artistic sides of education and experience provided kindergarten teaching effective classroom management and creative lesson plans, I am looking forward to combine my strong communication, creative and motivational skills to encourage student learning, progress and engagement here at La petite Ecole. Besides being a teacher, I am a full-time mother of an 8-year-old and a full time support to my husband. My passion besides Art is fitness and my interest are gauged by how much time I spend in each of them. between zero and eight years old. I worked at an international kindergarten in Bangkok for six years as a teaching assistant in pre -K, K1, K2 and year 1 classes. Additionally, I am first-aid certified. I adore working with young children at La Petite Ecole.
French Teachers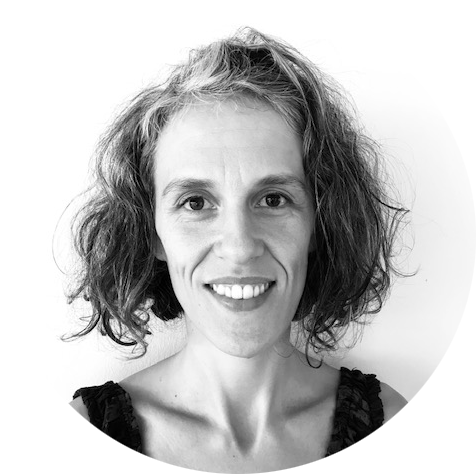 Isabelle
French Teacher
Graduated in Political Sciences, and after 10 years of professional experience in project management, I decided to have a career change and become a preschool teacher. Passionate about children and innovative pedagogy, I did a training to teach French language to foreigners with a specialty towards children. My encounter with Marie Nicou in 2017 enables my career change when I eventually became a teacher at La Petite Ecole. Since then, I'm working daily to strengthen links between children while adapting to the specific needs of each of them. From a personal side, I'm the mother of three children, I'm passionate about theater, books and travel.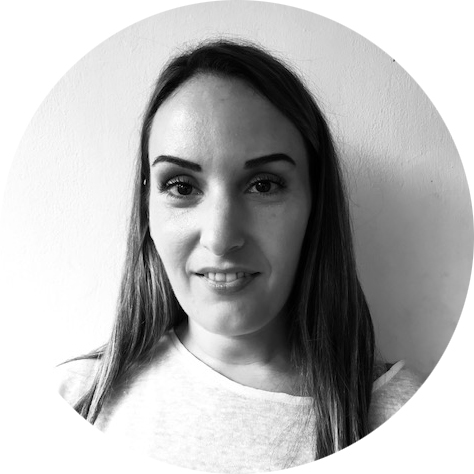 Farah
French Teacher
Graduated from Psychology with a specialty in the child development, I began my career with autistic children. In the light of this experience, I chose to move forward towards children education. After working as a teacher in Paris for a few years, my travels in Asia make me and my family decide to settle down in Thailand. I began to work for La Petite Ecole as a substitute during its two first years of opening. For the academic year 2019/2020, I fully integrated the pedagogical team. I'm happy to offer to the children the best of my former experience and to enable the development of their capacity to grow-up in a benevolent environment that nurture their accomplishment.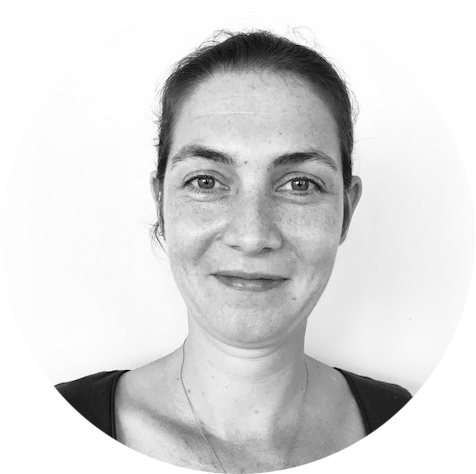 Audrey
French Teacher
I initially studied Humanities and got graduated as a nurse in France. Passionate about children, I worked in the Neonatal and Pediatrics services within a main hospital. I then became an Assistant Director in a kindergarten in Paris. Thanks to an expatriation to Africa, I worked in the French Lycee in Ghana as Language Assistant for the bilingual section and as a substitute for classes K1 to Y3. When I moved to Ho Chi Minh (Vietnam), I became Health and Safety Manager for three American schools. Finally I integrated La Petite Ecole after its second year of opening and I am thrilled to be part of this benevolent school with such as innovative project. On a personal side, my hobbies are badminton, Muay Thai and music.
Assistants and Administration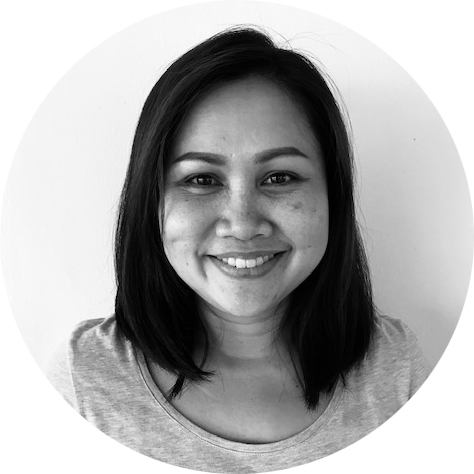 Ying
Classroom Teaching Assistant
My name is Ying and I am a fully-trained and qualified teaching assistant. I have received official certification from the Thai Ministry of Education. As a nanny, I have more than ten years of experience caring for children between zero and eight years old. I worked at an international kindergarten in Bangkok for six years as a teaching assistant in pre -K, K1, K2 and year 1 classes. Additionally, I am first-aid certified. I adore working with young children at La Petite Ecole.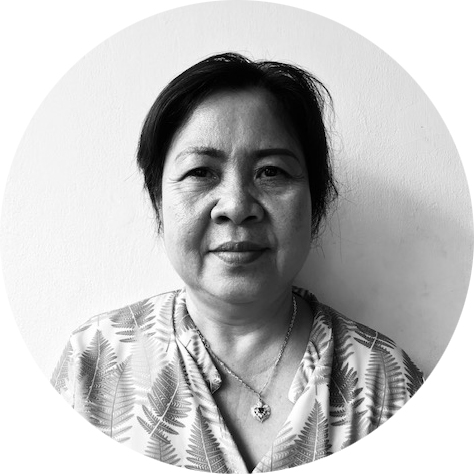 Wan
Classroom Teaching Assistant
Passionate about childhood, I worked for 25 years as a teaching assistant at Lycée Français International de Bangkok. During this experience, I had the chance to be in contact with students from all ages and all academic levels, from kindergarten to primary school. This is with the greatest pleasure that I joined La Petite Ecole since the academic year 2019/2020. I'm willing to offer all my experience and my knowledge to accompany the children in their development and their learning process.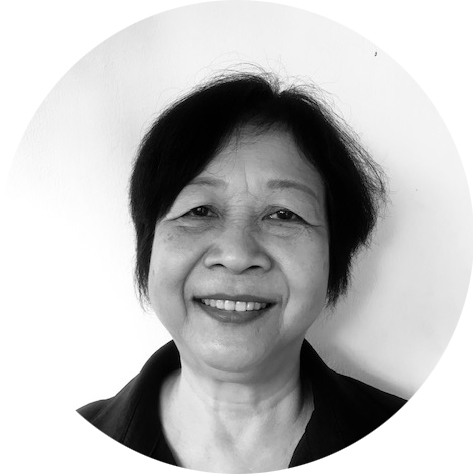 Suchanya
Classroom Teaching Assistant
Passionate about the French language, I studied it at the university for many years. I began my carrier as a teacher for adults in the town of Had Yai. Then I moved to Bangkok where I integrated the Lycée Français de Bangkok as a Teaching Assistant... A position that I hold for 30 years. A fantastic experience which enabled me to accompany children in their progress in French as well as in the other topics. Very interested by the bilingual classes and the innovative pedagogical approach from La Petite Ecole, I'm happy to have joined this family-size structure. From a personal point of view, I love cooking!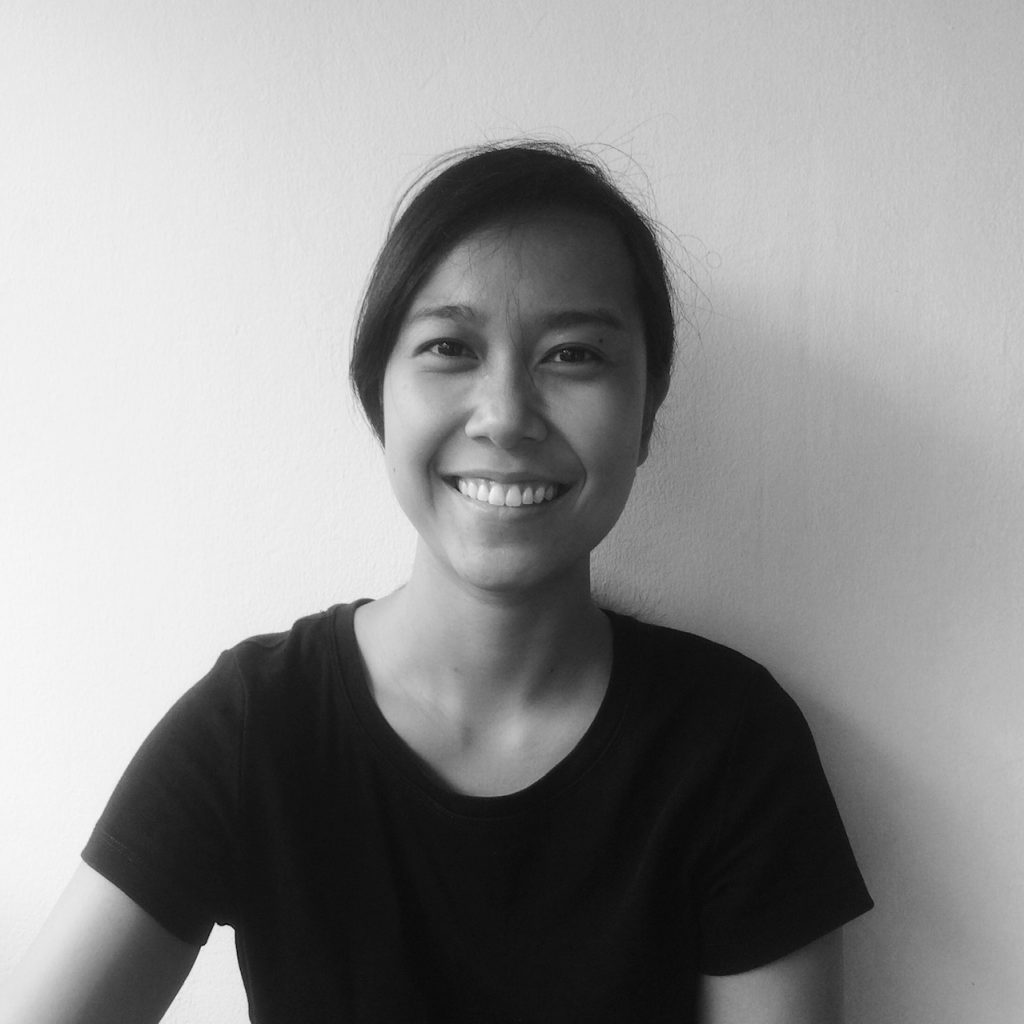 Ploy
Administration
I am originally from Bangkok; I have worked in different fields for many years, but especially in business development. My last position at the Thai Italian Chamber of Commerce gave me the opportunity to meet lots of people from different nationalities and I really enjoyed working in such a multicultural environment. I am very grateful to join La Petite Ecole Bangkok, as I always wanted to work with children. I am very excited to work surrounded by children from all over the world in such a beautiful environment! My job is to cover general admin duties, ensuring the wellbeing of all children and parents by working in collaboration with the entire team of La Petite Ecole. I am a happy person who loves a good laugh and most of all, I enjoy interacting with children. I believe that children will gain a lot of good experiences in our school, where they will start developing their future. I am proud to be part of this project, a uniquely-equipped school in natural surroundings.