"The happiest man in the world is the one who makes the most people happy"
For the well-being of the children, the different actors in the school's day-to-day operations (staff, parents, external parties) need to get along and work in harmony. The focus is on mutual respect and team spirit.
The Founders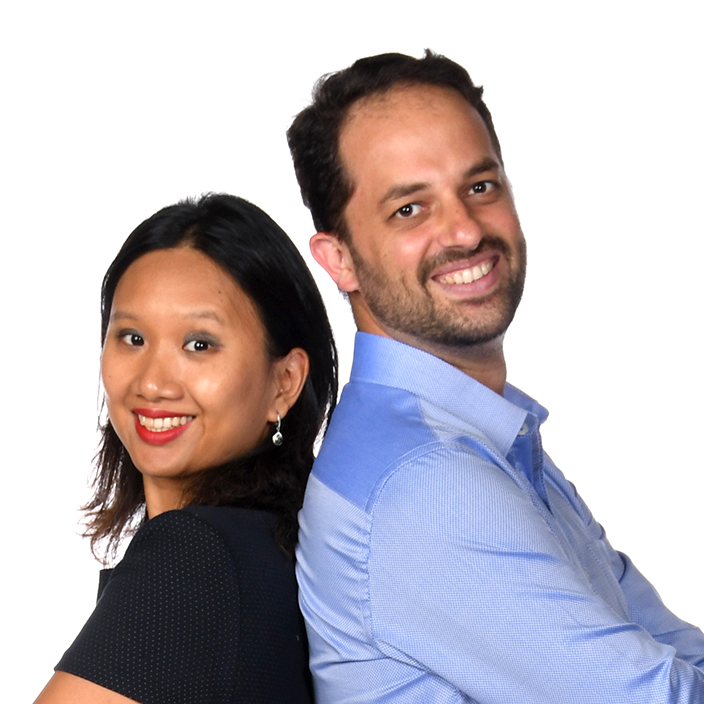 Viviane & Vincent
Married couple Viviane Salin and Vincent Rosa are the happy parents of a nine year old and a seven year old. After moving to Singapore in 2006, they could not find the right school for their children, and decided to open La Petite Ecole in Septembre 2012.
After three successful years, they extended their services to families and their younger children by opening La Petite Creche. A whole new exciting chapter is now being written, with the launch of La Petite Ecole in Bangkok and Ho Chi Minh Ville, in September 2017.
Viviane's unusual curriculum is a testimony of her multiple skills. After graduating from HEC School of Management, she first worked for an event organising agency in Paris, then as an accomplished violinist in Singapore, playing in an opera. She has provided private violin tuitions, but also taught students at the German School in Singapore. Furthermore, she has put her knowledge and skills to the service of adolescents with special needs, by encouraging them to express their emotions through music.
Her passion: to educate, pass on knowledge and reveal the potential in each child.
For the past five years, Viviane has first devoted herself to continue improving the school she had dreamed of for her children, before starting to develop and expand La Petite Ecole to new horizons. By doing so, she brings excellent education standards and learning conditions to a larger number of students.
Vincent studied in the same top-ranking school as Viviane did. After graduation, he went on to work at internationally-renowned banks, before joining his spouse to help manage La Petite Ecole, in 2013. He is the co-founder and co-director of the group La Petite Ecole.
Head of School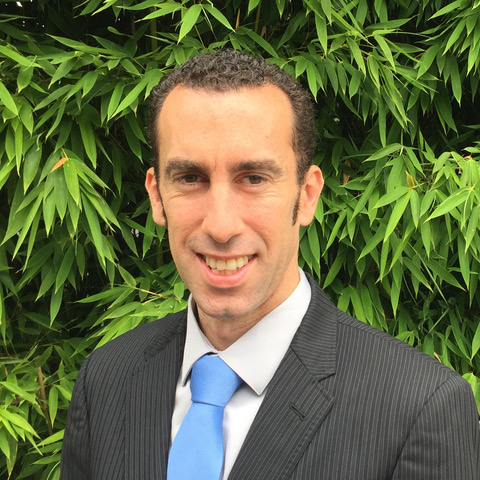 Antoine Le Mercier
School Principal, National Education-accredited School Teacher
"We stare at the sea for so long that one day we end up sailing it.'' A proverb from Brittany
I chose to explore the world, San Francisco, Shanghai, Toulouse, and now Ho Chi Minh City. I live a multicultural and multilingual life, together with my wife and our two children (4 and 6 years old), as we evolve in a Chinese-French environment.
It all started in 2007, when I left France as a young Professeur des Ecoles (school teacher), to go and teach in the Lycée Français of San Francisco. I had the opportunity to work with American teachers, who taught me how to use positive communication to help boost children's confidence. I became aware of the necessity of adapting my pedagogy by adopting selected educational methods and tools from each culture in order to give my pupils the best education possible.
In 2010, my adventures lead me to China, to the Lycée Français of Shanghai, where I adapted the French curriculum to English bilingual classes and international Chinese classes, together with native teachers. Thanks to my extensive knowledge of the digital world, I was granted the role of new technologies coordinator, as well as coordinator of preschool classes; this allowed me to develop the use of digital tools for both the teachers and their pupils.
Back in France, I spent two years as a school principal in Claude Nougaro preschool in Toulouse, where I established a strong bond between the school and families of different social and cultural backgrounds. Together we organised cultural and school events.
I have been teaching and management coordinator for 6 years now and I do my best implementing team work (teachers and families), being open to new proposals and innovative ideas for the well-being and of children's learning.
In 3 years, La Petite Ecole has become big with more than 110 students. You can count on my commitment to putting all my personal and professional experiences at the service of students, teachers and families to continue to develop the benevolent, innovative and bilingual project of La Petite Ecole of Ho Chi Minh City.
Tâm Nguyen Mary
Nursery Director and Teacher (2-3 years-old), Administration Representative
I was born in France in 1980 from Vietnamese parents, so I grew up with both cultures and languages. My origins naturally attracted me to Vietnam and in 2006 my husband (a teacher) and I decided to pack our suitcases and embark on a new experience.
What was supposed to be a short experienced turned into over a decade of expatriation in the country of my origins, and it is here that my children were born, and that I settled in both my professional and private life.
I studied to be a specialised educator and I worked in a number of establishments in France (inc. places for children in difficulty, or coming from socially-challenged backgrounds). In my first job in Ho Chi Minh Ville, I was responsible for a group of children at Bambou-Bulles nursery.
I later had the opportunity to become the director of the nursery, and after its fusion with Antonia, I took the role of general administration director part-time, on top of my role as a teacher in nursery.
Having followed the evolution of Antonia over the years, I was delighted to embark on this new chapter with La Petite Ecole, in September 2017. This year again, I will be heading the nursery while continuing to take care of the 2-3 years-old and manage the school's administration team.
I wish to preserve the drive that has guided me throughout my career: to listen to parents' needs and opinions, and advise them to the best of my abilities. My role is first and foremost human-centred; hence the necessity of putting empathy, warmth and benevolence at the heart of our relationship to family and children.
Teachers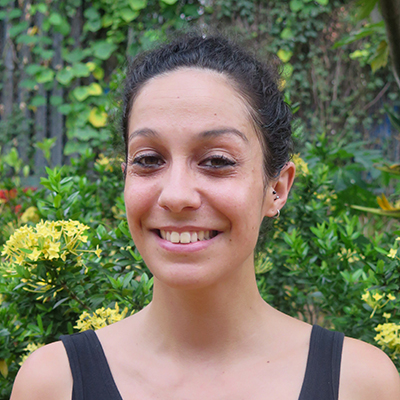 MARIE-ANNE HEIDERICH
French as a Foreign Language Teacher
Teacher in French for the past 7 years, I have worked in a variety of educational establishments across Europe, Ecuador and Cambodia. This enabled me to broaden my knowledge of the world and bring a different perspective to the way I teach. I wanted to work in a multicultural, bilingual structure, as I have myself experienced first-hand what it is like to grow up in a bilingual environment (as a child, I had both French and Spanish languages at home). It was therefore very natural to accept this position at La Petite Ecole, which I am fond of. Every child is unique and every day is different, which is why I dedicate myself to inspire the children to learn something new day after day, with a smile on their face.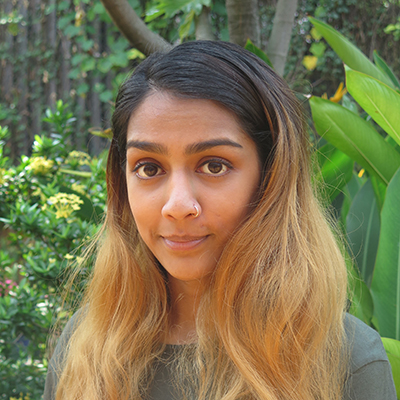 NEERU ACHALL
English-speaking Teacher - Cycle 1
I'm from Edinburgh, Scotland, where I started my career in a preschool. Thereafter to build my skills I graduated in Childcare and Early Education and decided to move abroad to learn new skills. I have now been in Vietnam for three years teaching in an international, public and bilingual preschool as well as Montessori schools to better my teaching methods and to grow as both a teacher and person. The joy of seeing children develop and build their confidence through school is what drives me in this career path. To teach and have children enjoy education is my goal! I look forward to working with a great pedagogical team and continuing to let children learn at their own pace at La Petite Ecole.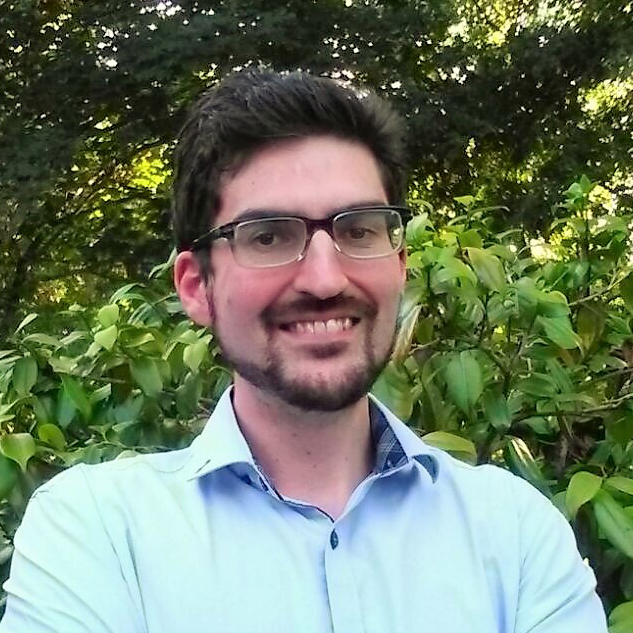 ALEXANDRE LE LAMER
French-speaking Teacher - Cycle 2
With a master's degree in Labour Law, i started my career in Human Resources. A few years later, i found out that Education was my true calling. My career path took a new turn as I became a school teacher in France. For two years, I worked in different schools. Every day was full of discoveries about Education : to guide and encourage children, to share information with parents, to test different educational methods. I soon discovered I loved this job. Vietnam was another passion since childhood. I already spent one year of study in Hanoï and since then I wanted to go back there. It was then a stroke of luck to be able to conciliate my two passions by joining La Petite Ecole in Ho Chi Minh City. Seeing children grow up in a beautiful bilingual environment is an invaluable opportunity, and I am glad to be part of this project.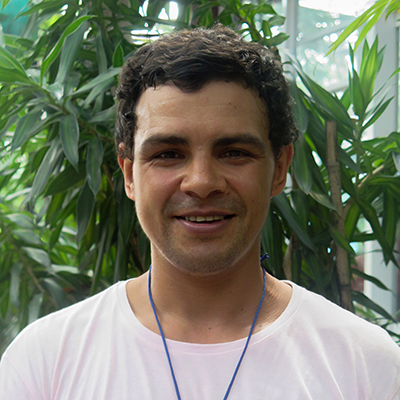 JEBREEN AHMED
English-speaking Teacher - Cycle 1
I grew up in a small town in Wales, UK. By the time I had completed my Electrical Engineering degree, I realised that education was the next challenge that I wanted to take on. I left for Thailand where I spent a month training with TEFL International, then I subsequently moved to Vietnam and have been here since 2009. I worked in the public teaching sector of Ho Chi Minh City for 5 years, and for the last 4 years as an international school primary classroom teacher in both The Vietnamese Australian International School and later The Australian International School. I also worked briefly as the year 1 primary teacher at The Santa Claus English Academy, Barcelona. For the last year I have taught while simultaneously studying for a postgraduate certificate from The University of Nottingham. I am delighted to join La Petite Ecole!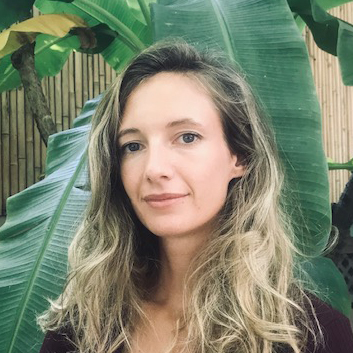 NOËLIE DEROUET
Nursery teacher for the under 3-year old group and school nurse
I graduated as a nurse in 2012, and after working in France for 3 years, I decided to fly away to Asia in 2015. I have always been passionate about other cultures, and this passion drives my attraction to elsewhere. After an enriching entrepreneurial experience in Cambodia, I needed to refocus on what really mattered to me in the first place, professionally: children development and the support I could bring parents in that area. As I already had 2.5 years of experience in nursery in Paris, France, it felt natural to apply at La Petite Ecole. My major goal is to create a strong connection between home and our nursery, in order to build the trusting environment such as the one found at home. I am also the School Nurse of La Petite Ecole: beyond dealing with health issues, I also work on health prevention.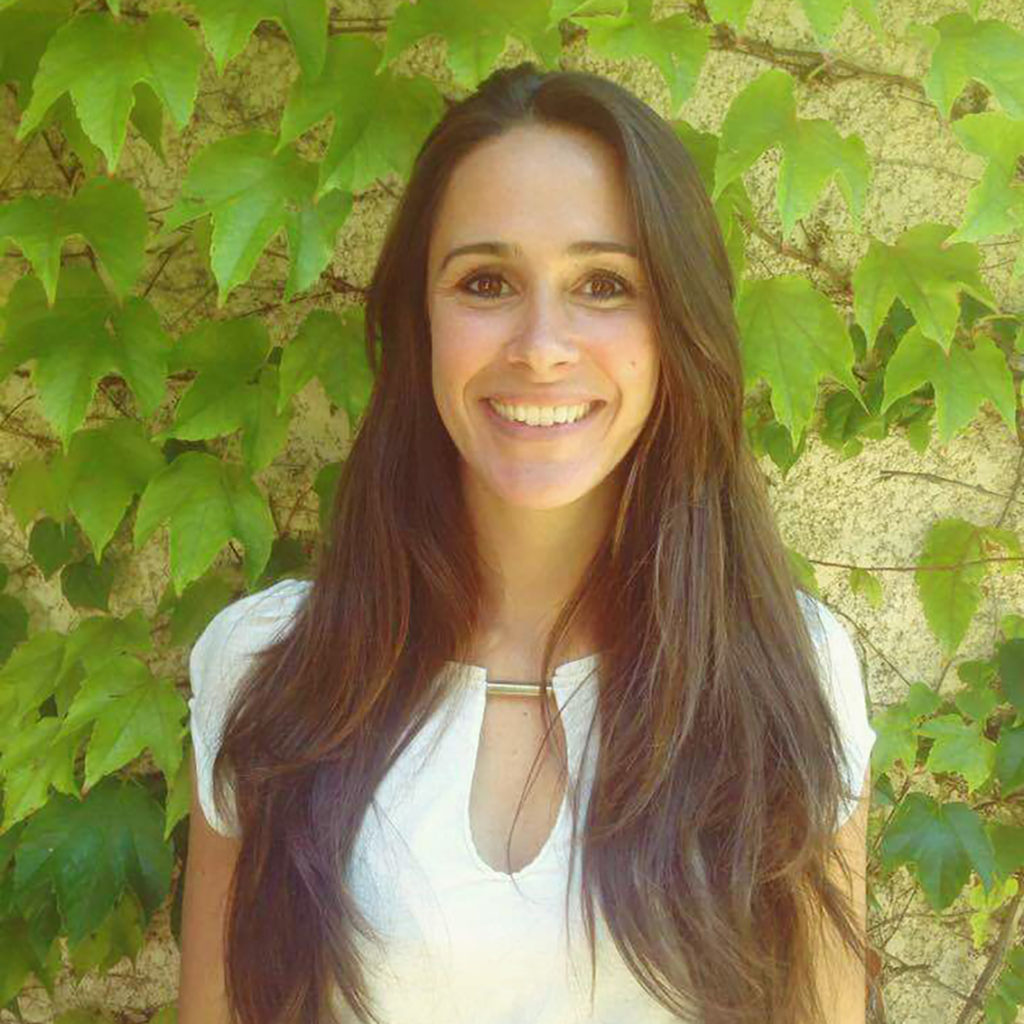 CONSTANCE ROGER
French-speaking Teacher - Cycle 1
I spent my childhood in Martinique, and later lived in Brittany for a few years. Having always traveled with my family, I wanted to experience the world for myself before passing the school teacher examination. I left for a year and went to the United States, India, Thailand and Vietnam. It was during this trip that I realized that I wanted to teach abroad. I taught for three years in several schools in France and in classes from Petite Section to CM2. Working with different teams has been very enriching, and my travels have been the thread of my teaching. I have also always wanted to give children the desire to learn with smiles, kindness, and gentleness. Having a taste for cultural and professional exchanges, and having fallen under the spell of Vietnam, I am delighted to join the team of La Petite Ecole in Ho Chi Minh.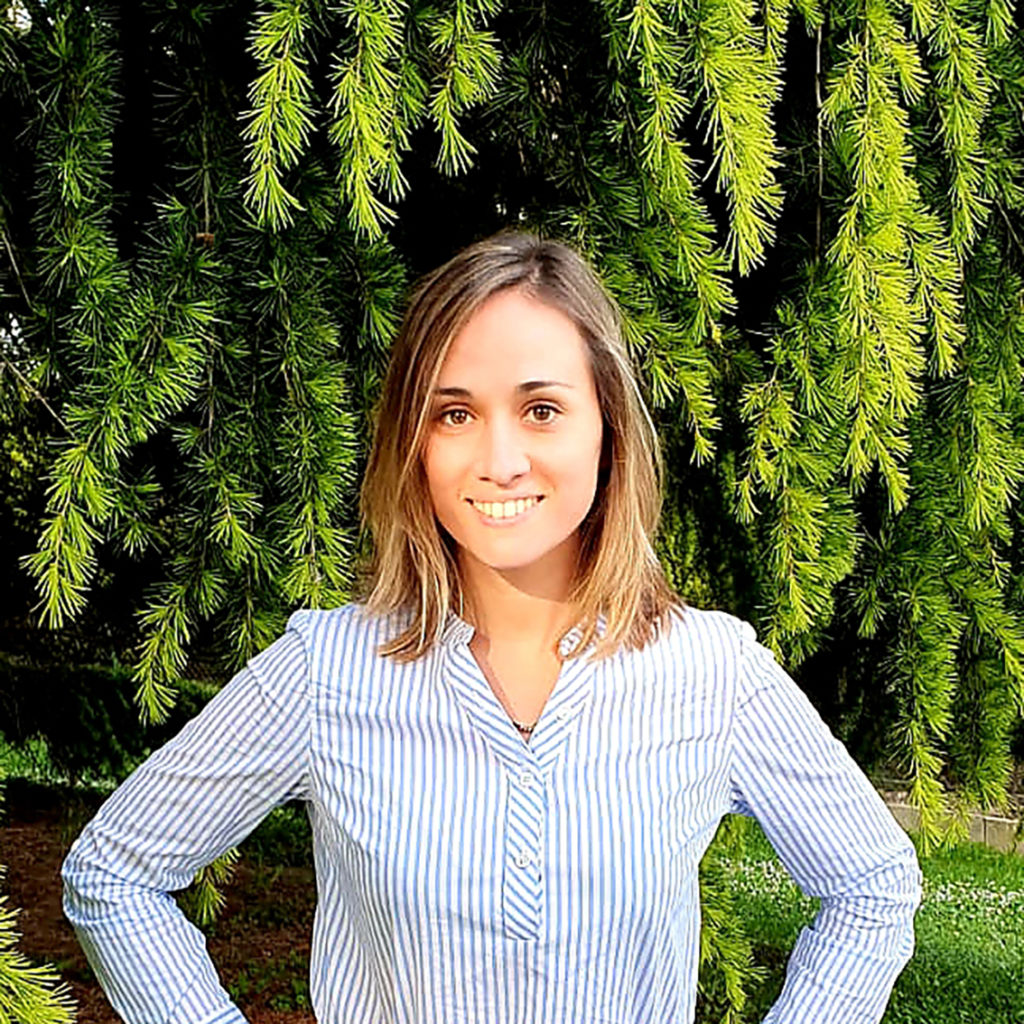 MARION AMEUR
French-speaking Teacher - Cycle 1
Teacher for 5 years in the Paris surroundings, I decided to teach in « réseau d'éducation prioritaire » specific area defined by the government where teaching can be challenging. I made this choice because it allowed me to evolve, to adapt my teaching and to include families in my projects thanks to the socio-cultural diversity.I have always loved travelling and most of my experiences abroad have been done during summer camps where I supervised both as a facilitator or as a camp director. Being passionate about my job, I am very happy to join the team of La Petite Ecole and live this first expatriation in Asia, where I will continue to evolve. My goal is to make my students grow, to federate them by giving them the desire to learn while questioning themselves and by taking an interest in the world around them.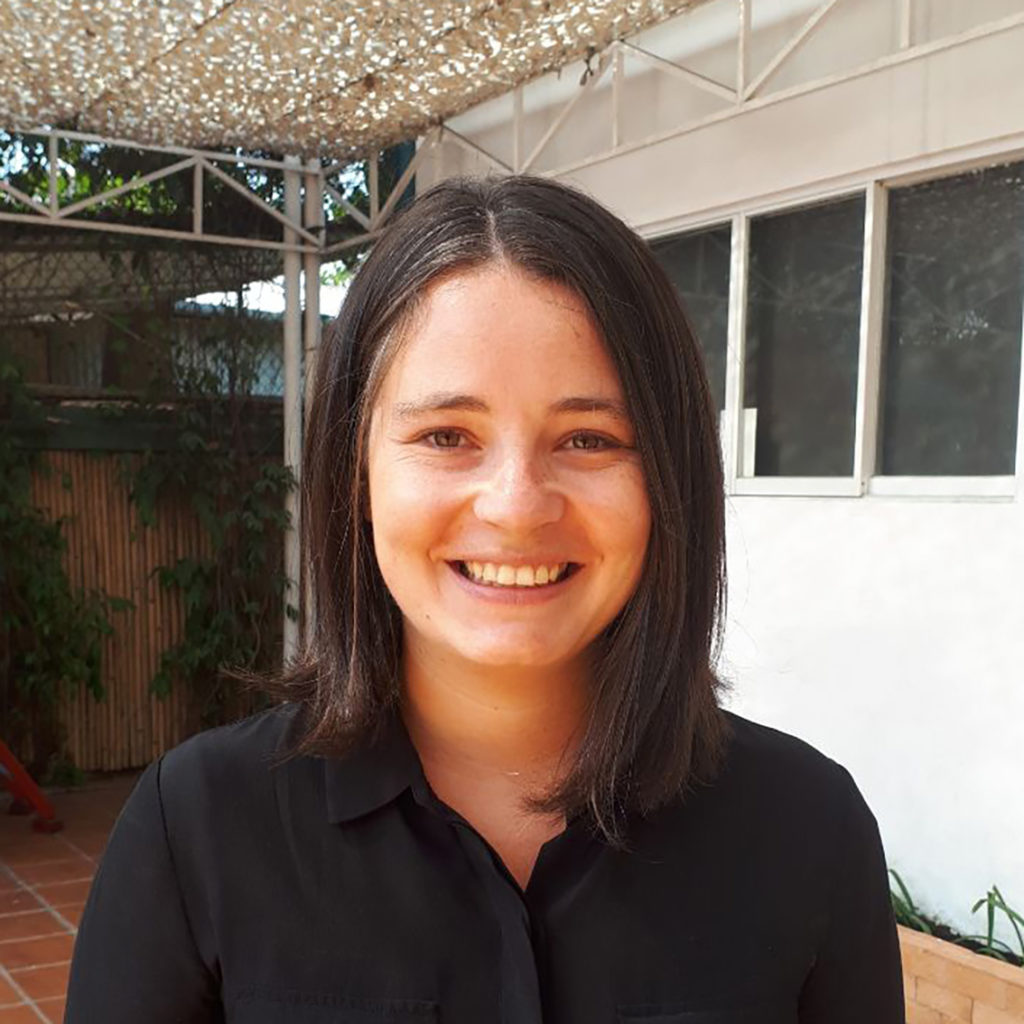 ANNA MCDONALD
English-speaking Teacher - Cycle 2
In 2014 I left Australia for Vietnam. I first trained as an EAL teacher, then worked at ILA. These experiences led me back to Australia where I completed a Master of Teaching (primary). My approach to teaching emphasises 'hands-on' learning experiences. During my experience in Tasmania, I sought to foster inquiry-based learning environments where students were encouraged to be investigators, communicators, problem-solvers and researchers. In my time at La Petite Ecole as an EAL support teacher I have developed great relationships with students, and I look forward to working with the La Petite team to make learning engaging and rewarding for all students.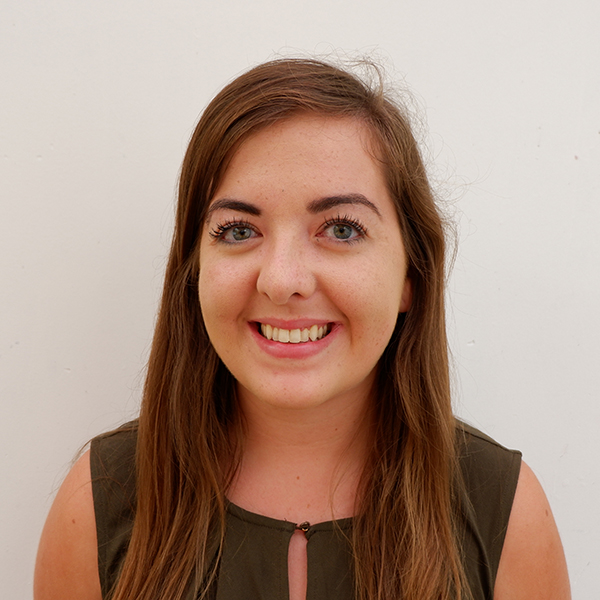 Emma Holohan
ESL Teacher
After graduating with a dual degree in Education and Psychology, I spent a successful two years teaching mainstream classes in Dublin, Ireland. My interest in travelling and experiencing new cultures led me to Vietnam, where I have taught in both public and international schools. I am particularly interested in the areas of literacy, ESL teaching and the psychology of learning, and am therefore very excited to work in a bilingual school. My own educational philosophy is underpinned by the ideas of inquiry based, child-led learning. I am very happy to be joining a great team and working as the ESL teacher in La Petite Ecole!
Assistants
MI
Assistant in MSGS
My name is Tieu Hai Mi Mi, I was born in 1995 in Ho Chi Minh City. At the age of 18, I left my family to settle down in Switzerland. In March 2014, I started 5 years learning French to obtain the diploma DEFL B2. Then, I enrolled in a school of health in Vevey, Switzerland, to be graduated as Assistant care and community health in April 2019. Meanwhile, I was doing babysitting and volunteers works such as teaching kids in maths or english in several countries in Europe. In May 2019, I returned to Vietnam and discover with great passion the teaching to small children in collaboration with La Petite Ecole.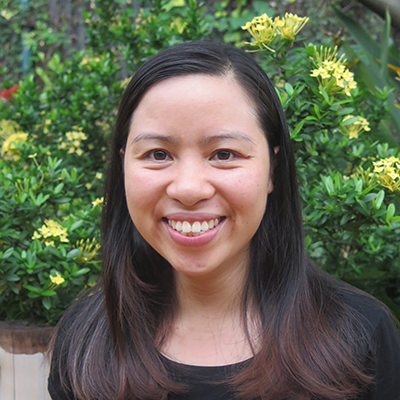 VERA
Assistant - Cycle 1
I was born and I grew up in a small village, in northern Vietnam. As a teenager, I started helping children from the countryside, who did not have access to the school system. This sparked my pleasure and passion for teaching. In 2005, I came to Ho Chi Minh to study business, administration and accountancy. For 5 years, I gave private tuitions in English, mathematics and Vietnamese. I later worked in a school in the Philippines, a rich social and educational experience. When I studied social sciences in Europe, I opened to other cultures and discovered other ways to think and teach. I am now a member of La Petite Ecole, where I work as a teaching assistant in MS/GS, and I do my best for the children, the team and the school… while keeping in mind that I still have a lot to learn and discover.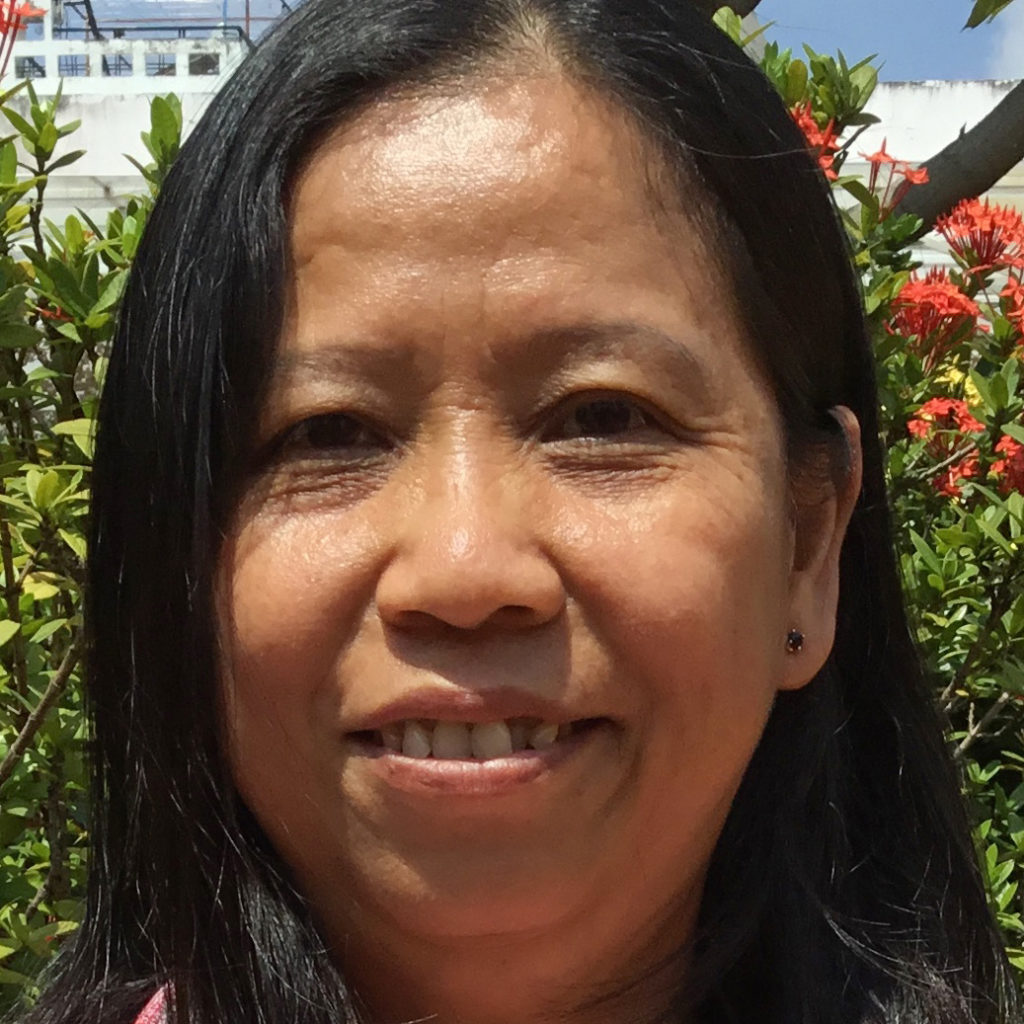 DARETH
Assistant - Cycle 1
My name is Dareth, I worked for the Antonia school for several years, before it became La Petite Ecole. My experience and my love for children allow me to appreciate my job every day. Each child brings happiness to my life, and it is with great passion that I carry out my work.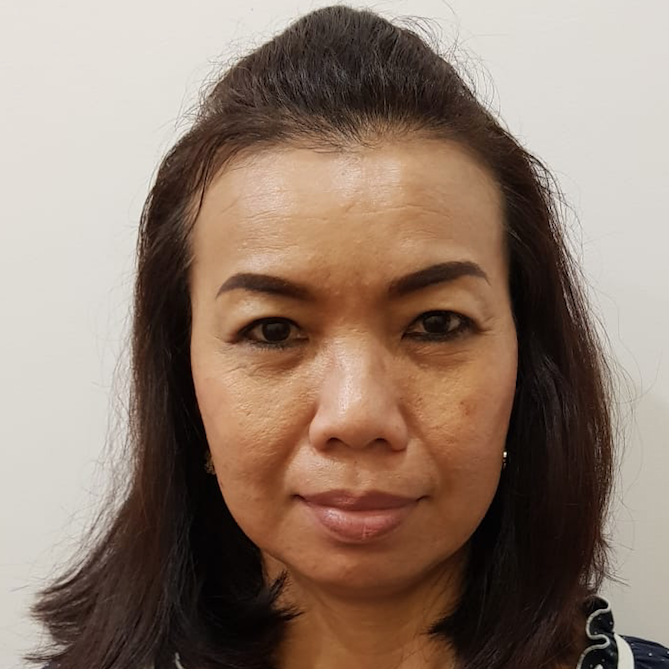 HUONG
Assistant - Nursery (2-3 yrs old)
I started working with children as a babysitter for a foreign family back in 1997. They had 3 children: one boy and two girls. During that time, I learnt a lot about taking care of children, in a background different from the one I come from. In 2005, I got the chance to become an assistant in Bambou nursery, where I gained more experience with kids. I love both children and my job very much. I always try to improve and be a good nursery assistant in La Petite Ecole.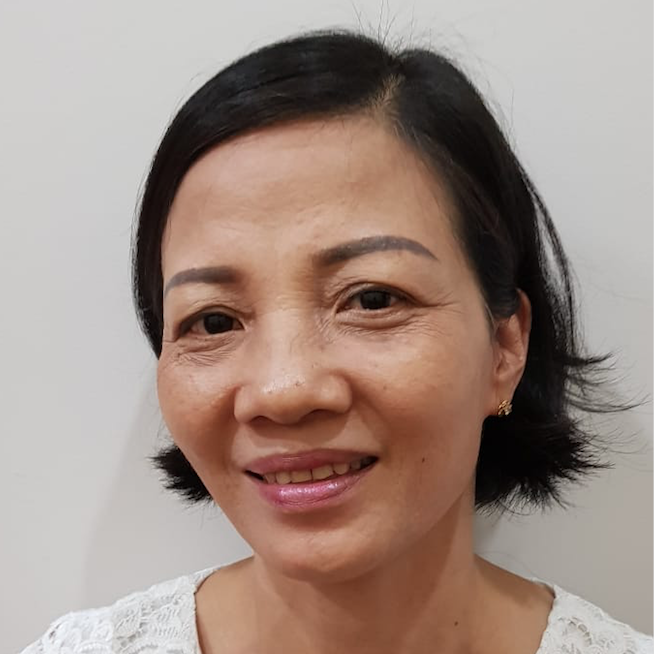 NGUYET
Assistant - Nursery (1-2yo)
Since 2006, I have worked with children, especially at the Nursery Bambou. With the love I always had for children, I wanted to learn how to take care of them. I was trained as a Nursery and Kindergarten Assistant at the Hanoi Education and Training Department. Currently working at La Petite Ecole, I am very happy and I'm doing my best to do my job.
Administration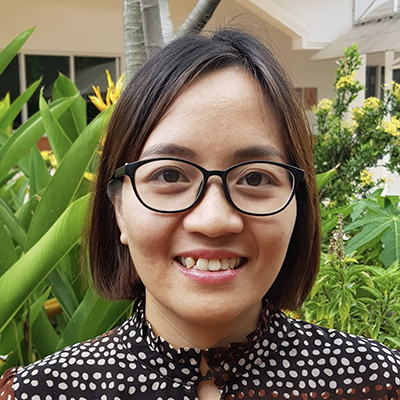 THU
Administration
Graduated from a Master 2 Audit and Management Control in Paris in 2011, I am delighted to join the team of La Petite Ecole Ho Chi Minh. I work in a very pleasant French cultural environment. In addition to having a green work environment, I have the smiling faces of children every day and can see them grow and develop.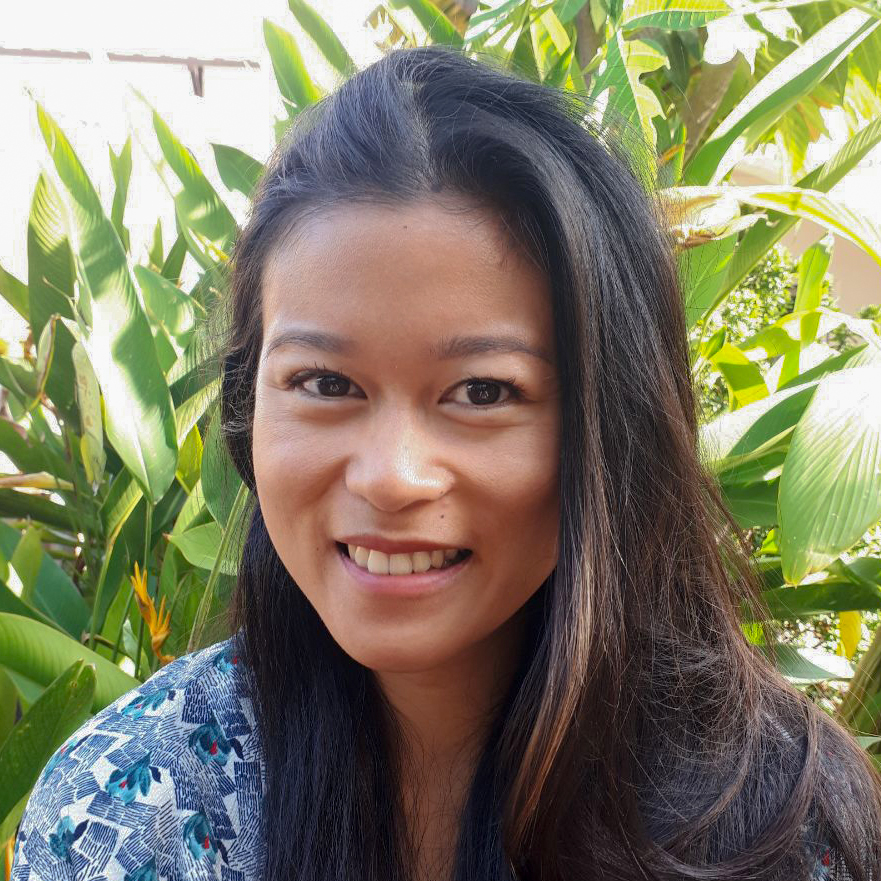 Sylvie
Communication & Administration Assistant
Hello! My name is Sylvie, I am French with Vietnamese origins and graduated from a Master International Management. After 5 years of experience in Communication and Project Management in the field of Apprenticeship and Culture in Paris, I decided to come back to my roots by coming to Vietnam in January 2018. This experience which was to last 6 months continues today, the discovery of my country of origin was such a beautiful revelation that my husband and I decided to settle there. When I arrived in Vietnam, I was volunteer in an NGO that helps children from the poorest families to access to school. This enriching experience made me even more convinced of the importance of early childhood educational foundations, essential for their development and happiness.