Overview of our 2016/2017 school year
As part of the programme, and in addition to all the activities completed in our daily schedules, we are delighted to share with you this short summary of the events that happened during the year 2016/2017.
Period 1, Sept/Oct - Citizenship education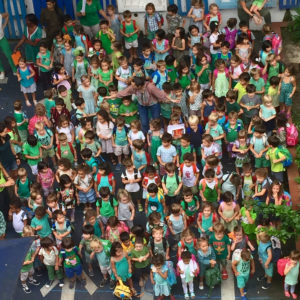 Events:
- Week of Taste: learning all about different tastes and flavours. Cooking in class with parents. Working with our five senses.
- Halloween: come in your favourite costume! 
- Week of Colours: the whole school came dressed up in a different colour each day! A great and fun way to learn about colours. 
Period 2, Nov/Dec - Arts (music, theatre, painting)
Each class painted collective artworks in the playground, to the sound of Vivaldi Four Seasons music.
We also made our own musical instruments with recycled material and created a musical garden outside.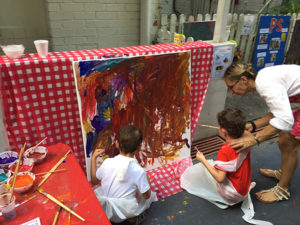 Events:
Art Expo: parents came to the classrooms to admire all our artworks ; they also discovered our musical garden in the playground.

Christmas Day: songs performed by each class for the parents, followed by a snack party.
Outing: the children went to Centre Stage and experienced acting, dancing and singing, with professional coaches.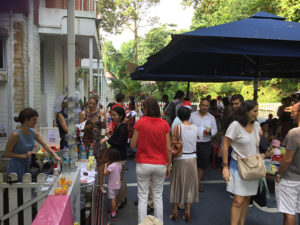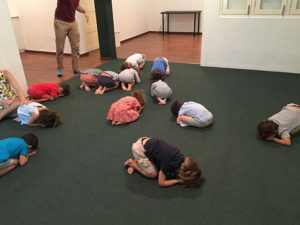 Period 3, Jan/Feb - Environment awareness
Event: Gardening day with the parents: we had fun replanting the school's garden together with teachers, parents and children. We also repainted some wooden pallets. 
Outing: we visited Bollywood veggies garden, and learnt about a variety of fruits and plants.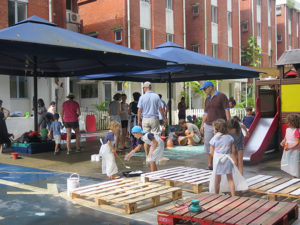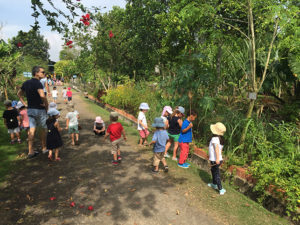 Period 4, March/April - Sharing the pleasure to read
New at La Petite Ecole! Children can now borrow books from the library and bring them home.
Outing : at the Alliance Française, GS classes met with Nicole Lambert, the writer of the famous Les Triplés. Other classes also had special story-telling time at the Alliance.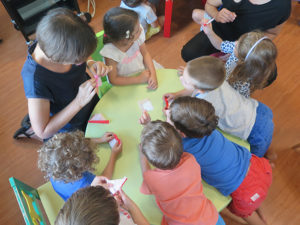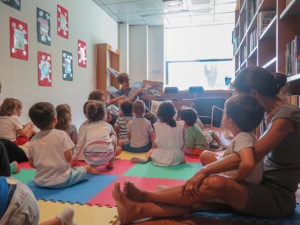 Period 5, May/June - Emotions and Art
Outing : hands-on experiments and engaging observation with Isabelle Desjeux in her Observatoire @Blue House International.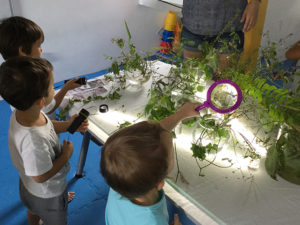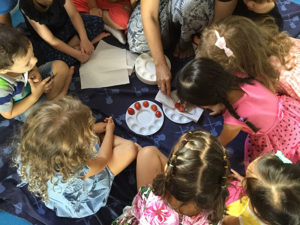 End-of-year School Fair : a fun-filled day to celebrate the end of the school year. All the children performed some songs outdoor, and families could then enjoy various activities in the playground, in some classrooms and on the sports fields. Parents participated and brought food, helped at the stalls.
Lucky draw and free gifts. A warm thank you to all our sponsors!