Time to go back to school!
After two months of holidays, it is time to go back to school. Teachers of La Petite Ecole have been preparing the classrooms for the big day and were happy to welcome the 156 children on September 6, 2017.
This month La Petite Ecole Singapore has completed its 5th back-to-school, but it was no ordinary event for the team.
Indeed, 2017 saw the birth of two new La Petite Ecole establishments in South East Asia, a preschool in Bangkok (Sathorn area) and a nursery-preschool and elementary school in Ho Chi Minh (District 2, Thao Dien).
In addition to those new schools, La Petite Ecole Singapore's little sister La Petite Crèche has moved to new premises, allowing us to offer a bilingual programme for children as young as 18-months old, as an alternative choice to the French-only playgroup previously in place.
Teachers of La Petite Ecole Singapore have been preparing the classrooms for the D day and this morning they were happy to welcome the 156 children registered at the school. We wish all children and their parents a great year ahead!
Open Doors for Parents
This year, the school project is to travel the world and discover more about other countries, their culture, language, landmarks, food, etc. For this first half term, each class has been studying one Asian country and it was time to share all the hard work with the parents: The school opened its doors on October 17, 2017.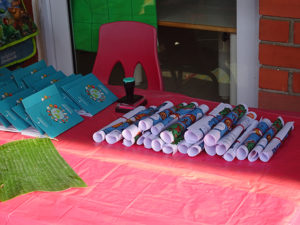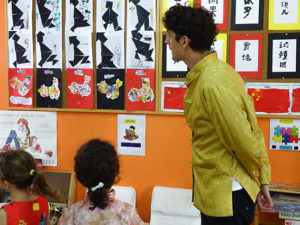 Parents came with the children and visited each country /classroom. Children were equipped with a passport and a travel map to travel through the countries /school. It was with a lot of pride and excitement that children were sharing their work and knowledge. We are looking forward to the next half term, in December, as children will be "travelling" to the Americas!

Halloween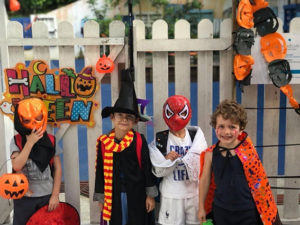 On the day before the start of the October holidays, children came to school in their best Halloween costumes! The entire school met in the playground for a parade. Children were fascinated by each other's costumes.
We all had a lot of fun parading and dancing!