At La Petite Ecole, we simply love books! Our own library gathers over 1,900 publications, in French and English. Since last year, children are allowed and encouraged to borrow books for home.
As part of the Prix des Incorruptibles initiative, we had the pleasure to welcome author, illustrator and graphic designer Junko Shibuya, in our school, on January 26th. Children from Grande Section enjoying her engaging workshop and they had the exclusive chance to discover her new book, to be released in March: Le voyage de Poucette.
At the end of our adventure through the books suggested by the Prix des Incorruptibles, it was time for the children to vote for their favourite book! La Petite Ecole organised a realistic voting process, to teach the children civic rights and give them the opportunity to express their opinion. And the winner was…Course Épique, by Marie Dorléans.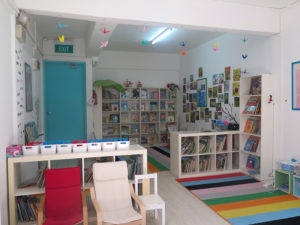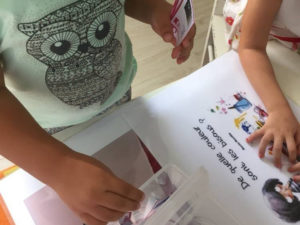 All the classes of La Petite Ecole, from PS to GS, had a treat at the end of February/beginning of March: a pedagogical outing to the National Library. A few children were already acquainted with the amazing World's 1st Green Library for Kids, opened since 2013. Their classmates discovered with delight the tree house, built from recycled bottles, where our librarian read them a selection of books. The unique eco space was designed to facilitate environmental literacy in children.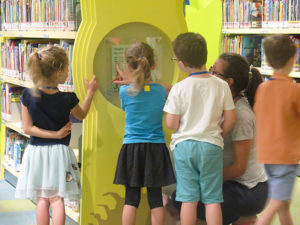 The outing was a great success, but the adventure did not stop there! La Petite Ecole is now organising a Book Day, followed by a Book Fair. On Book Day, children can dress as their favourite book character and bring the related book to school. This event fosters rich communication and exchanges between the children.
The Book Fair appeals to parents' generosity: families are encouraged to give new and second hand books, in French or in English, to be sold at the fair. The funds collected will be donated to the NGO Enfants du Mekong, helping children in South East Asia since 1958.