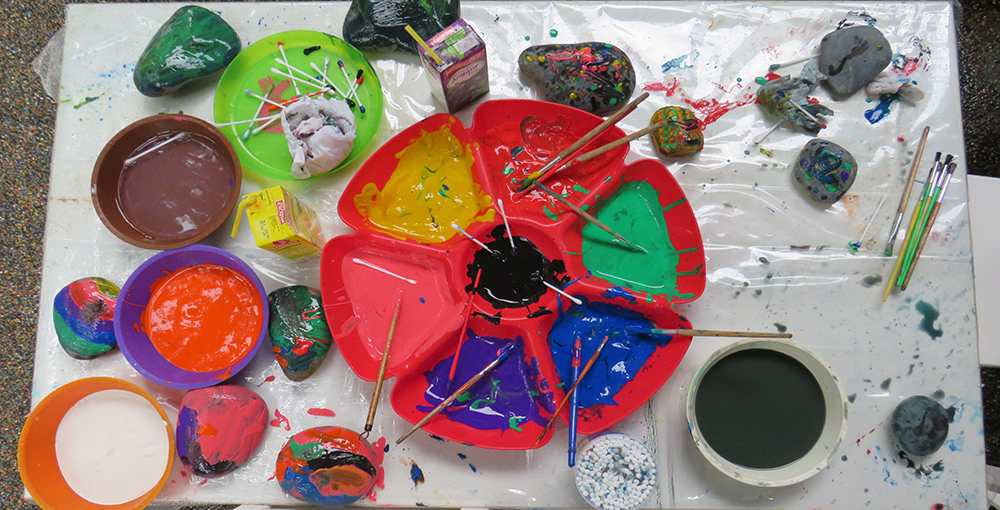 Our latest Open House took place on Saturday 30th of March 2019 at La Petite Ecole, with fun activities for the children. Our team welcomed the parents in a relaxed atmosphere and good spirits despite the few showers that punctuated the event.
After a short presentation of our school, parents had the opportunity to visit the premises. A first overview that enabled them to discover the children's every day environment and the values we share with our community all year long. The visit was followed by an easy time in the playground with our teachers and current students of the school.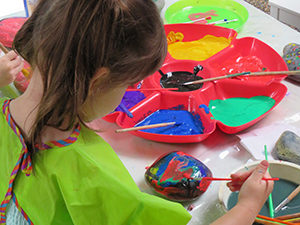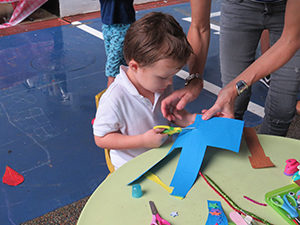 This event was a perfect opportunity for the children to discover the activities prepared for them in the playground, with refreshments and snacks.
They displayed their creative talents by drawing, reading, making craft and painting (using natural dyes such as onions and beetroot juice, with cotton buds, decorating pebbles…). Works of art they were excited to bring back home with them!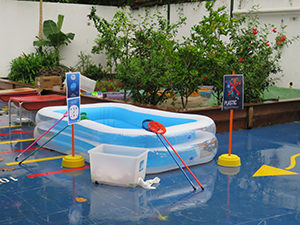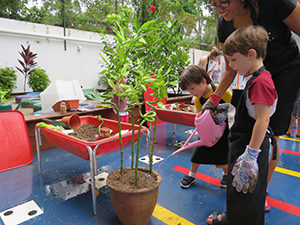 The most athletics tested their speed and balance with the obstacles trail by transporting water in a punctured bottle. For those happy to get their hands dirty, two trays for gardening were available, allowing them to showcase their gardener talents.
Finally, in order to raise the children's awareness on sustainability from an early age, an inflatable swimming-pool with waste to collect was placed in the playground: an appropriated way to learn simple gestures and actions to preserve our planet.
We were very pleased to spend the morning with the NGO Enfants Du Mekong, who does a great job assisting children in needs in Southeast Asia, through education support, for instance. We also thank Bayard Milan UNI-Presse for promoting reading with their amazing selection of educational and fun magazines for children.
Discover our Open House through our short video!