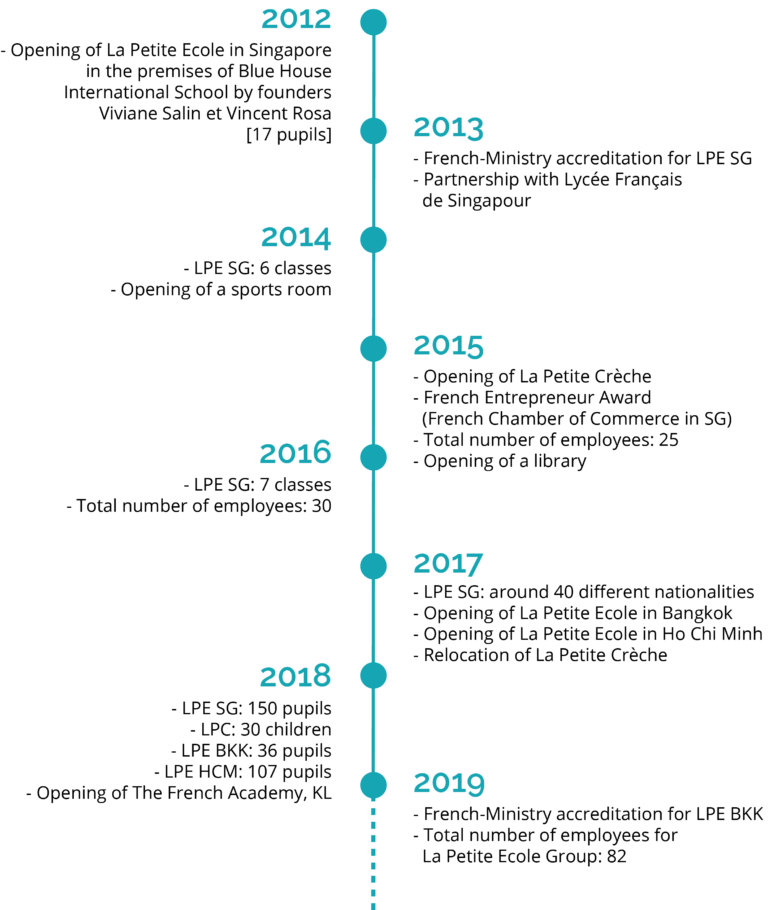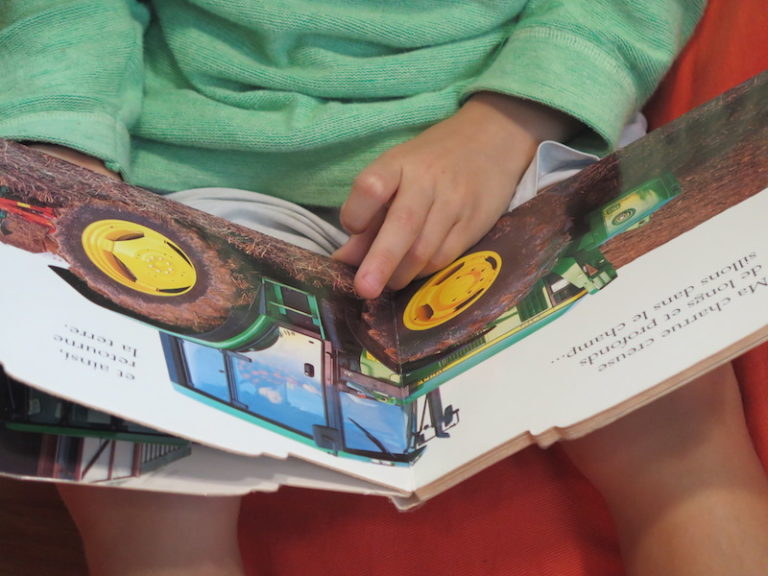 The Origins of La Petite Ecole
La Petite Ecole's founders are married French couple Vincent Rosa and Viviane Salin, parents of two. Their dream of an ideal school for their own children sprouted in Singapore. They both quit their respective jobs in order to realise their dream and embark on this beautiful adventure as a family: from dream to reality, La Petite Ecole was born in 2012.
The Foundations of La Petite Ecole
To offer the best of French education for the children of the world has always been the core vision of La Petite Ecole. At the forefront:
Excellence: the reputation of the French national curriculum, a guarantee of high-quality education. Our goal: to ensure that the best human and pedagogical resources are in place and to provide an ideal environment for children to thrive and succeed in French and English;

Opening up to the world: an international community, a multicultural pedagogical team with an understanding of local culture and language;

Positive development of third-culture kids: facilitate the adaptation of children born and raised in a country different from that of their parents;

Pedagogical and technological innovation:

Following the French educational curriculum while drawing on international teaching methods;
Being child-centric by adapting to the individual needs and enabling self-development;
Using new technologies to help the child take an active part in the learning process and become more independent, curious and motivated;
Communicating the child's progress with parents visually through photos and videos.
Creativity: play, explore, imagine, create, be amazed. Encourage the natural creativity of the child.