You are in the midst of relocating to Singapore? You do not know which area to relocate to? The residential district of Bukit Timah, where La Petite Ecole is located, offers a pleasant lifestyle environment, with easy access to the city centre and CBD area.
A green environment
In France or abroad, we often have to sacrifice either the quality of the living environment or the commuting time to work. In Bukit Timah, Central-West Singapore, you will find tranquility and a natural setting, while being close to the buzzing city centre. With its 164 hectares of tropical rainforest, the Bukit Timah Nature Reserve offers a good range of hikes and exceptional viewpoints from its famous Tree-Top Walk. From a short stroll with the whole family to running or cycling on the forest tracks for the most dedicated, there is a choice for everyone. Signage allows you to choose your trail, the longest one going all the way to MacRitchie reservoir (16.5 km). Children can enjoy observing various animal species that live in the forest: small rodents, long-tail macaques, reptiles, lemurs, wild boars… and of course several species of birds and insects. For leisurely walks accessible to all, the Botanic Garden, a UNESCO heritage site since 2014, is located a short distance away from La Petite Ecole. It is home to Singapore's National Orchid Garden, and to the Jacob Ballas Garden, and educational and fun park especially designed for children, around the theme "Life on Earth depends on plants".
Bukit Timah Nature Reserve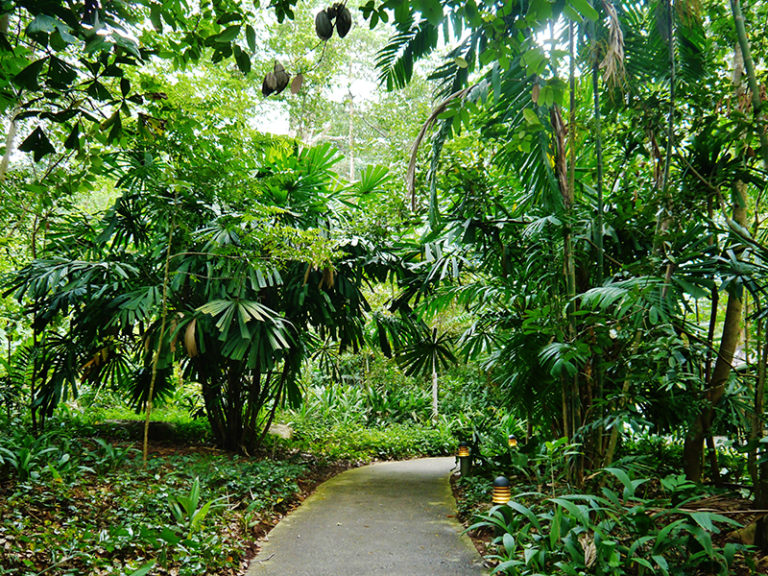 Singapore Botanic Garden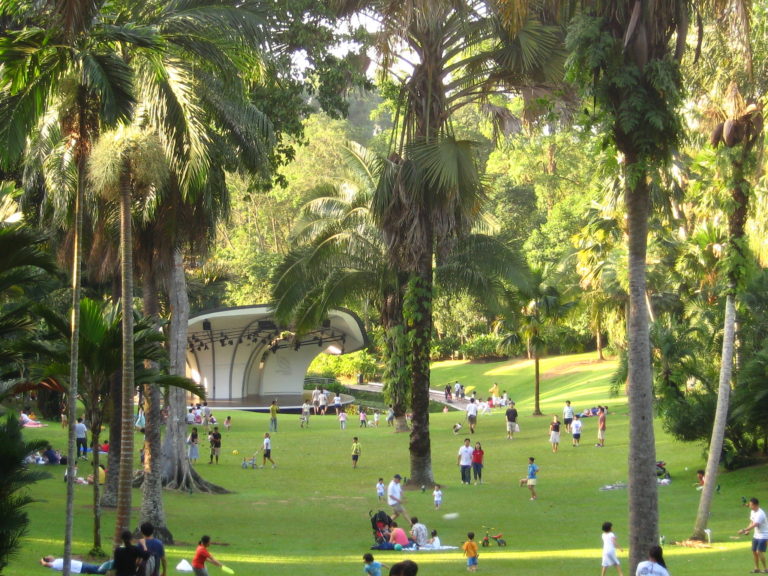 Close to the city centre and easily accessible
The Downtown line, the longest MRT line in Singapore, which latest stations opened only in 2017, goes through Bukit Timah. The MRT station closest to La Petite Ecole is Sixth Avenue, only two stops away from the Botanic Garden MRT station. The Downtown line takes you directly to Newton, Little India, Bugis (shopping), Promenade (shopping), Bayfront (Gardens by the Bay), Chinatown and the CBD. The Sixth Avenue MRT station is only a 10-minute walk from La Petite Ecole, and a number of buses stop in front of it (66, 67, 74, 151, 154, 156, 157, 170, 171, 174, 852, 961). Orchard Road, the iconic shopping street of Singapore, with its great malls of international brands and luxury boutiques, is only a 10-minute taxi drive away. If you are looking at eating out or grabbing a snack, you will find pretty much anything, from low-budget street food to high end restaurants. Finally, Bukit Timah is only a 20-minute drive to Changi International Airport, thanks to the an-Island Expressway (PIE).
All commodities nearby
You will be able to do all your daily shopping directly in the area of Bukit Timah. Several options : Cluny Court (small shops and boutiques, Cold Storage grocery store, restaurants), Bukit Timah Shopping Centre and Bukit Timah Plaza, Coronation Plaza (FairPrice Finest grocery store and restaurants), The Grandstand (Giant grocery store, restaurants, boutiques). On Greenwood Avenue (Cold Storage grocery store) you will find pizzerias, Italian restaurants, fish restaurants, a bakery… those Western flavours you sometimes crave! The little independent boutiques of Cluny Court are particularly sought after, as they offer selected brands and products different from those sold on the high street. You will discover or rediscover those small European brands you won't find anywhere else in Singapore.
Cluny Court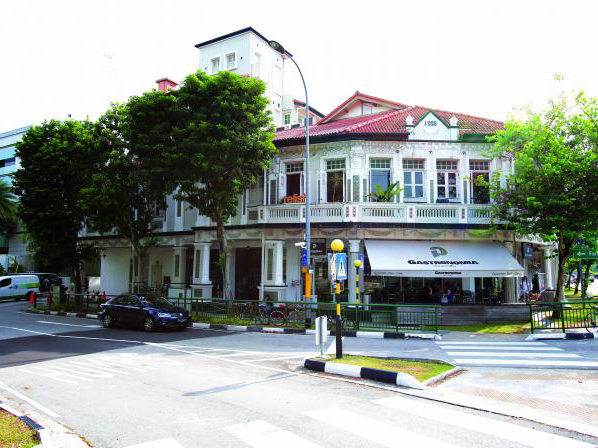 Greenwood Avenue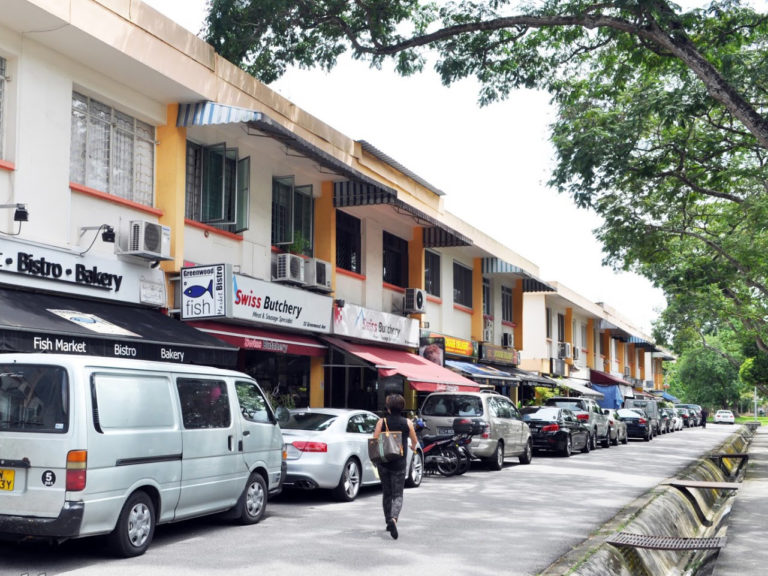 Plenty of activities for your children… and for yourself!
Bukit Timah is teeming with sports and fun activities, for the little ones and for adults. Only a few steps away from La Petite Ecole, horse riding clubs (Bukit Timah Saddle Club, Gallop Stable), a golf club (Bukit Timah Golf Complex), football clubs (Fundacion Real Madrid, Cosmo United Football Club, Espzen Soccer School, and more), rugby (Tanglin Rugby Club, Centaur Sports), netball, tennis (Tanglin Academy, Tennis Hub), yoga (K Shala, Sweatbox Yoga…), pool tables, Taekwondo (JH Kim Taekwondo Institute, Kyung Hee Taekwondo) dance (Attitude Arts), gym for kids (Gymnastics Education, Gim Sports), creative programmes (ArtHaus), building block workshops (Bricks4Kidz), artistic and psychomotor activities, music classes (MYC, Drum Tutor), an indoor playground (Kidzland), swimming pools (Marsden Swim School, Aquaducks)… enough to fill up your evenings and weekends!
Horse & Pony Riding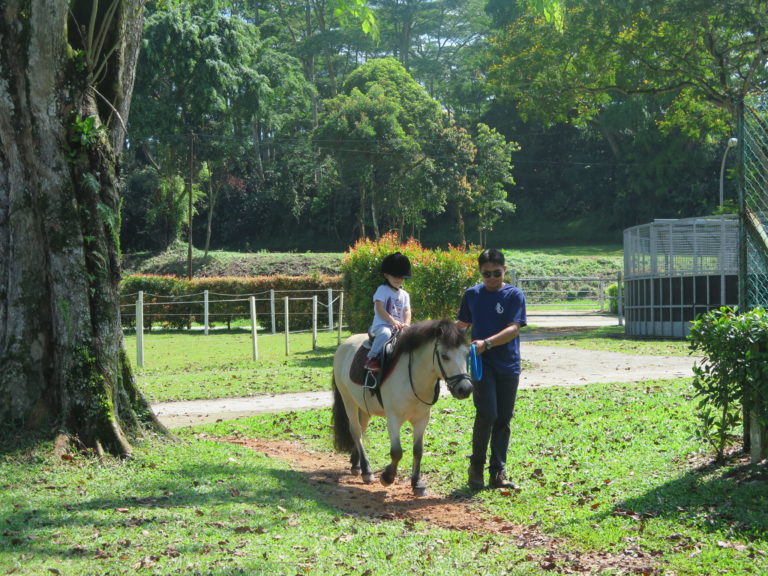 Yoga classes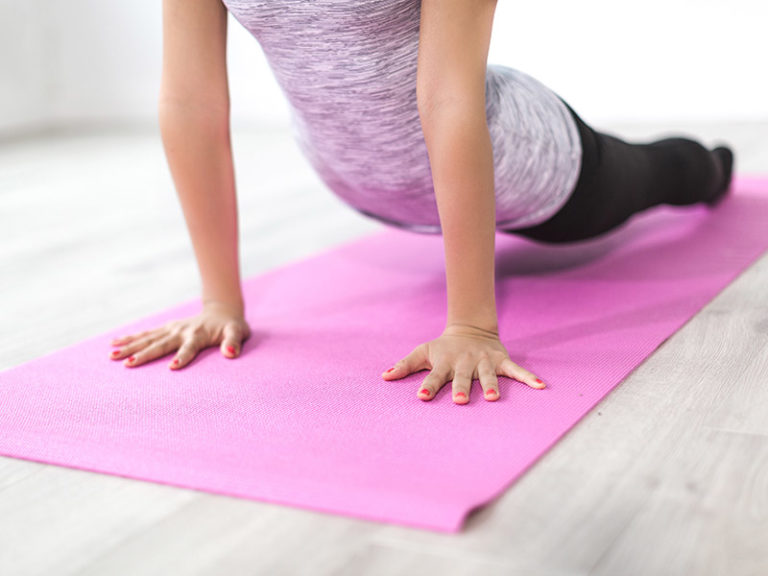 …and in regards to accommodation? You will be spoiled for choice!
In Singapore, it is often recommended to newcomers to rent an apartment in a condominium or "condo", a private and secure residence, with garage, a swimming pool (always), a gym (often), barbecue pits (often), a playground, etc. Newer condos often feature additional facilities, but the apartments themselves are usually less spacious than older condos. There are plenty of condos in the area of the school, but Bukit Timah is also ideal for those who do not wish to live in an apartment and prefer the privacy of a house. The charm and serenity of Bukit Timah's residential streets, as well as the quality of life the inhabitants benefit from will comfort you in your choice. One last housing alternative is to opt for "cluster houses" : they consist in a hybrid form of detached (or semi-detached) house and a condo. More spacious that apartments in condos, those small clusters of identical houses share facilities (pool, garden, gym) and more importantly they share maintenance and security. Their size is usually ideal for families with kids, as they are not as big as condos.
Feel free to visit PropertyGuru to start researching your ideal housing solution by selecting Districts 11 and 21, or contact a property agent such as Romain Saussey from TenantsCS, who can do the negotiation for you with the owners for you.
From above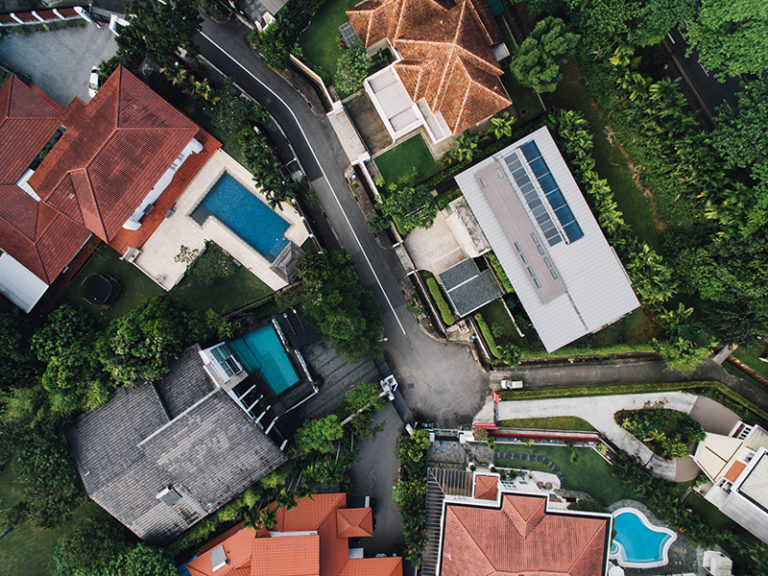 Singapore Districts