Registrations for the 2021-2022 school year are open!
You wish to visit our school and learn more about it? To enjoy a private tour, fill up this simple form [

https://bit.ly/37UtWaM

] and we will contact you shortly.
Our mission
The Best of French Education For Children of The World
La Petite Ecole, accredited bilingual preschool, welcomes children from the age range 2.5-6 years old (N2, K1, K2 and Y1 for the English educational system and Toute Petite Section, Petite Section, Moyenne Section, and Grande Section for the French educational system).
To understand La Petite Ecole's values and vision, discover our video The 4 Pillars of La Petite Ecole, or discover our strengths:
Excellence
La Petite Ecole follows the curriculum from the French Ministry of Education to guarantee high-quality standards. This curriculum has received the accreditation of the French Ministry of Education in July 2019, which gives us access to the AEFE (Agency for French Education Abroad) network, a uniquely broad network of schools throughout the world. Thanks to the close monitoring of our teaching methods and pedagogical team, as well as the access to professional, quality training for our teachers, the students of La Petite Ecole Bangkok can continue their studies in any other partner school (over 535) more easily.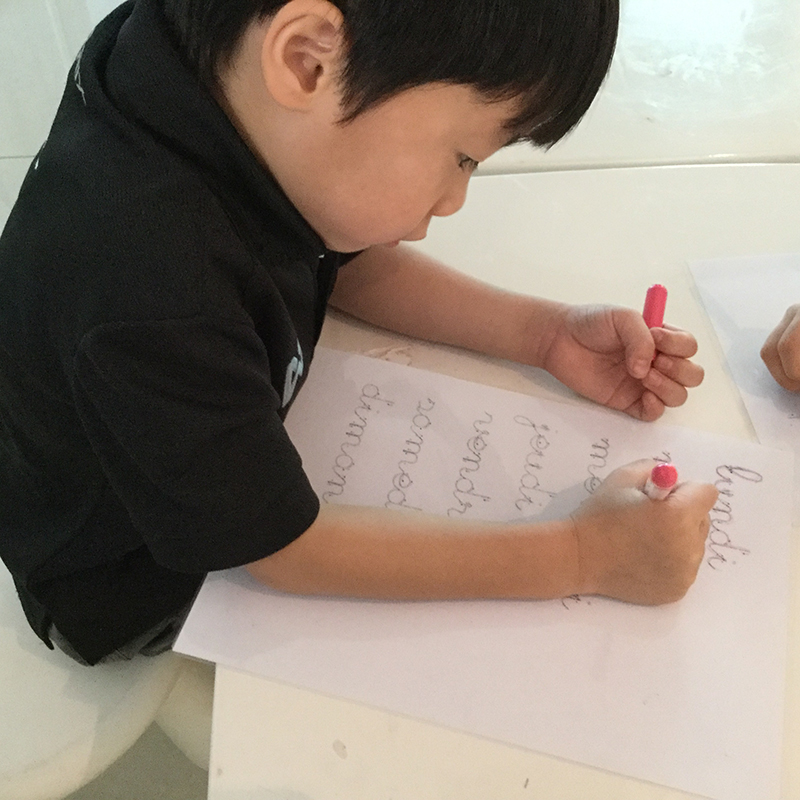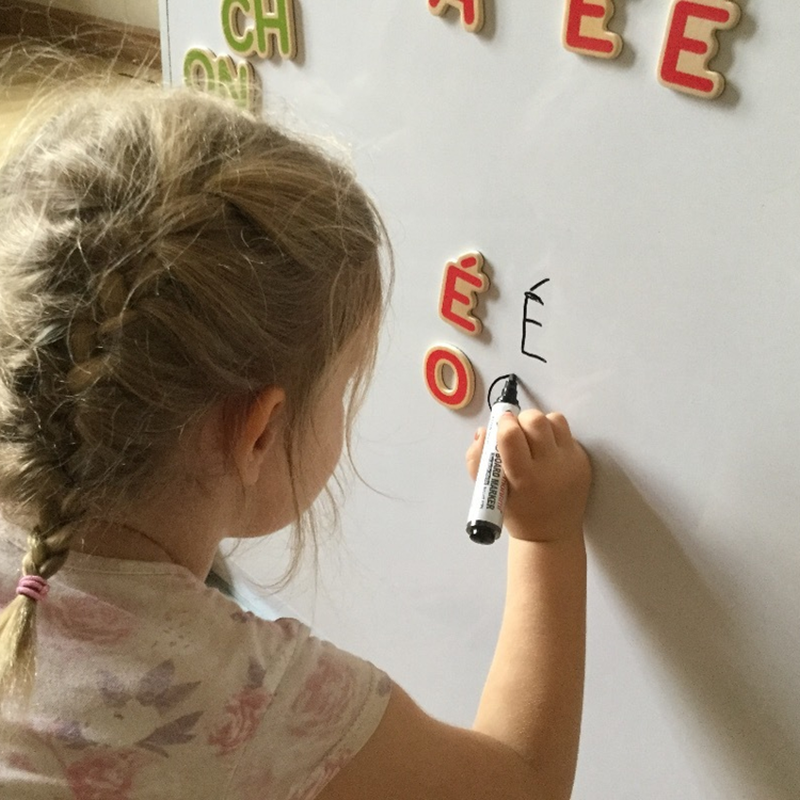 Bilingualism
At La Petite Ecole, teaching is done by native speakers. The teachers work in pairs: the children spend one full day with the French-speaking teacher and one full day with the English-speaking teacher. An introduction to the Thai language and culture has also been added to the curriculum.
Pedagogy
La Petite Ecole applies an innovative child-led pedagogy, inspired by well-known researchers and practices from Maria Montessori, Emilia Reggio, Catherine Gueguen and Céline Alvarez, to name a few. At its core is the principle that education should be centered around the child and his needs, through benevolence, freedom of choice, and time to learn at his own pace. This helps improve his self-esteem, a key factor in his academic achievements.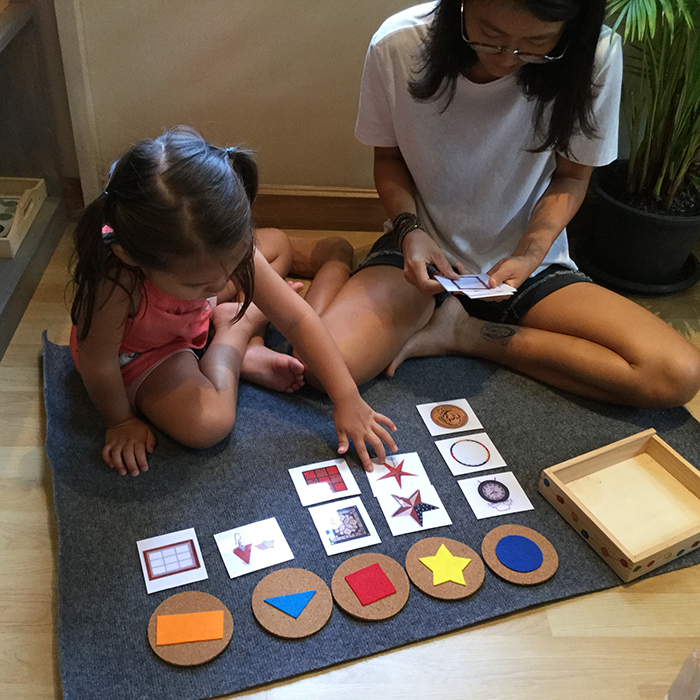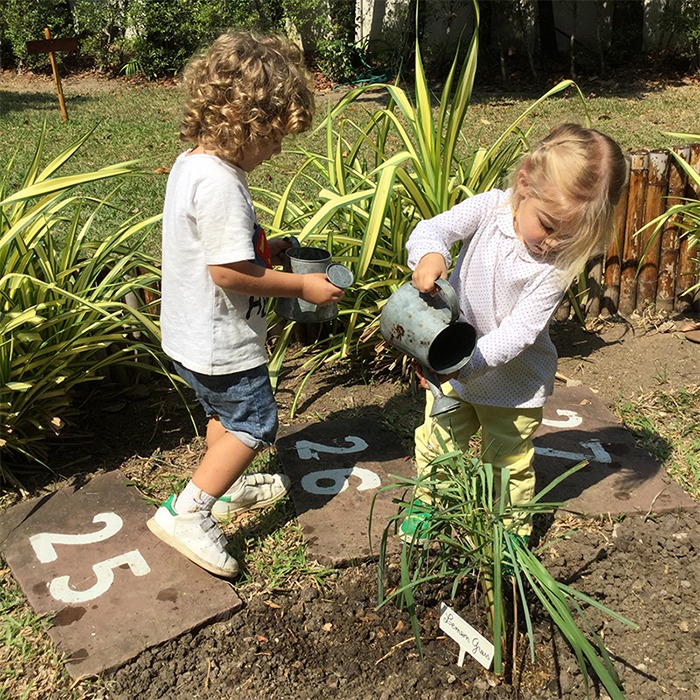 Sustainability
La Petite Ecole chooses to protect the environment by applying internal processes, such as waste management, the use of recycled materials, and the production of compost. On another level, the pedagogical team raises awareness on sustainability through activities such as gardening (vegetable and herbs) or carpentry.
Location
La Petite Ecole is located in a quiet street of the Sathorn-Yenakart district, in central Bangkok. It is nestled in a 1,500 sqm park, an oasis of greenery with a swimming-pool and permanent workshops for the children to learn through play: a mudplay kitchen, a musical garden, a gross-motor skills trail, etc.
The 700 sqm indoor space is divided into vast areas organized by learning skills: language, mathematics, sciences, art, etc.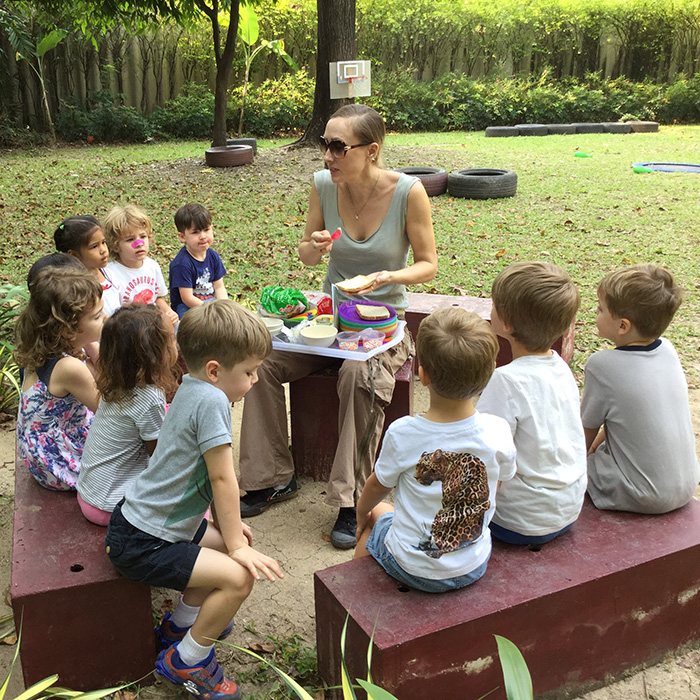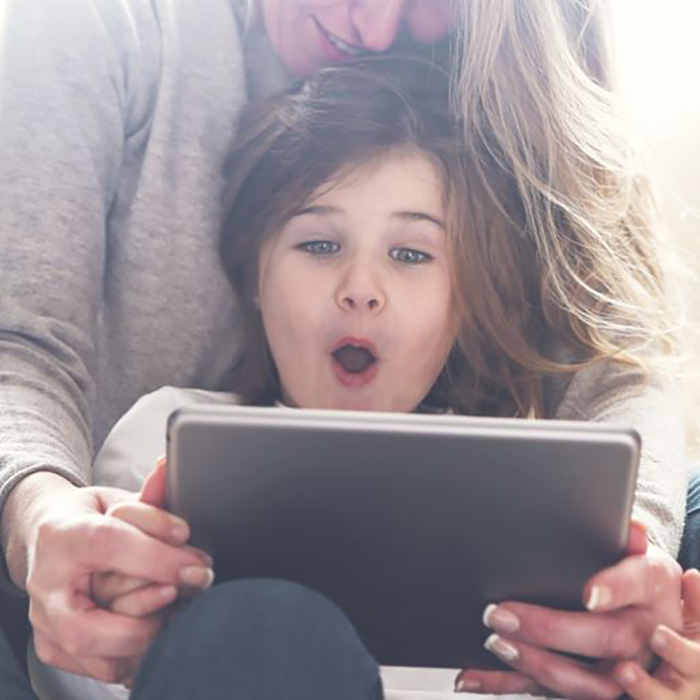 New Technologies
La Petite Ecole communicates daily with parents through a dedicated app with private messaging, a newsfeed, photos, and videos. With the creation of a digital school report, the student can take pictures of his own productions, self-assess his work, and share his experience with his family.