"The happiest man in the world is the one who makes the most people happy"
For the well-being of the children, the different actors in the school's day-to-day operations (staff, parents, external parties) need to get along and work in harmony. The focus is on mutual respect and team spirit.
Director of the group La Petite Ecole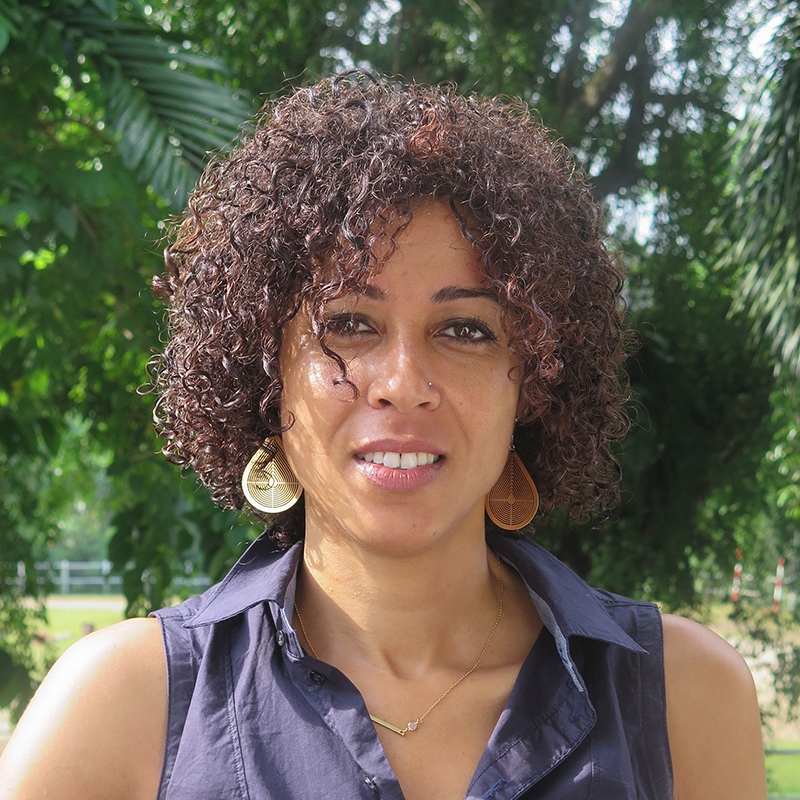 Maria Lamrani Alaoui
Director of the group La Petite Ecole
My professional life is rich and made up of many experiences in different countries, all sources of discoveries and encounters.
Indeed, after studies in Literature ('Lettres') in Bordeaux 3 and in Sciences of Education in Paris, I found my passion for teaching, first with older children, and then with Early Childhood – which, to me, is a beautiful age.
After working in Africa at the Lycée Louis Massignon in Casablanca and in Australia at the Lycée Franco-Australien in Canberra, I moved to the Asian continent.
My first contact with Singapore was as a coach for an AEFE (Agency for French Education Abroad) training programme offered in the area. Indeed, I had the pleasure of co-facilitating the "Innovative Practices in Kindergarten" training session at the Lycée Français in Singapore as well as in Australia – first with the Canberra team, then the Melbourne team.
I had the opportunity to share and reflect with several colleagues on the contribution of neurosciences and their impact on the posture and daily practices of educational teams. 
Questioning our practices allows us both to be as close as possible to the needs of our children but also to be ambitious with them and for them. 
I was School Principal at La Petite Ecole in Singapore for five consecutive years, before becoming the Pedagogical Director of La Petite Ecole group in South-East Asia. Today, I devote myself exclusively to the management of the La Petite Ecole group: I support the teams by being as close as possible to their needs in order to ensure the smooth functioning of our 4 establishments at every level. 
Since the beginning of the year, La Petite Ecole has become a part of the Odyssey educational network, a specialist in French education abroad. I work closely with the Odyssey team to ensure our common mission: that of leading each student on the path to success and personal development.
For more information on La Petite Ecole's methods, you are welcome to visit this page: Our Pedagogy.
School Principal at La Petite Ecole Bangkok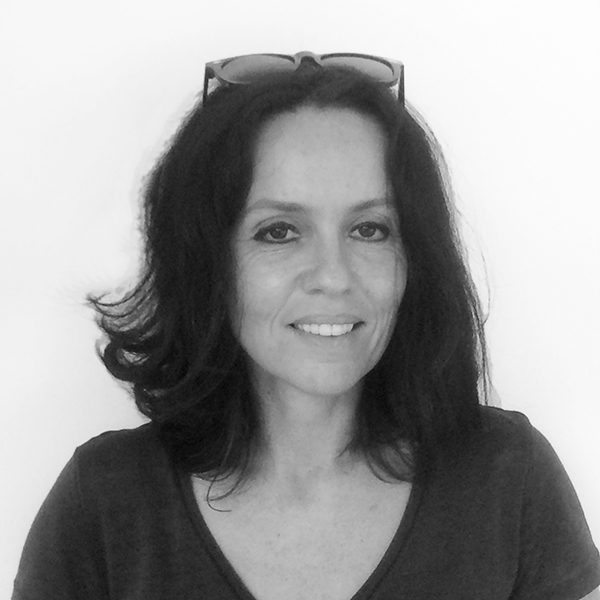 Marie Nicou
School Principal
French, mother of 3 children, living in Bangkok since 1993, with more than 25 years of experience in teaching, in French and international systems
My parents transferred to Tunisia when I was a child, and I had the chance, through my education, to get a real feel of the world. I was deeply marked by this experience.
A few years later, I joined the teaching team of an international nursery school in Bangkok, inspired by the Reggio philosophy (pedagogy that gives free rein to creativity, imagination, art, experimentation ). I truly enjoyed this universe. Subsequently, I worked in a small English-speaking nursery, where I immersed myself in the world of early childhood. In 2004, I joined the Lycée Français International de Bangkok, where I had the pleasure of setting up a bilingual pedagogy in coordination with my English counterpart.
Based on these experiences, I had the opportunity to open in 2014 a small business school in Malaysia, on behalf of a large French company. All these experiences inspired me to choose the teaching style that I want to develop in a nursery school.
The opening of La Petite Ecole in Bangkok then seemed obvious to me: a school organised in workshops, allowing each child to move freely indoors and outdoors, offering a direct contact with nature and real, living, free spaces ... In a nutshell, an environment allowing better development for the children, while respecting the framework of the French curriculum and the accreditation by the Ministry of Education.
I am convinced that immersion in a bilingual school combined with a multicultural environment cultivates respect for others, tolerance, flexibility and adaptability.
I also believe that a stimulating and innovative curriculum forges critical and creative thinking, a desire to learn and a curiosity about the world.
Finally, I am sure that an encouraging and positive environment allows children to acquire integrity, fairness, trust and generosity. Convinced of the positive development that children can acquire through all these values, I invest myself fully and with great conviction in La Petite Ecole.
English Teachers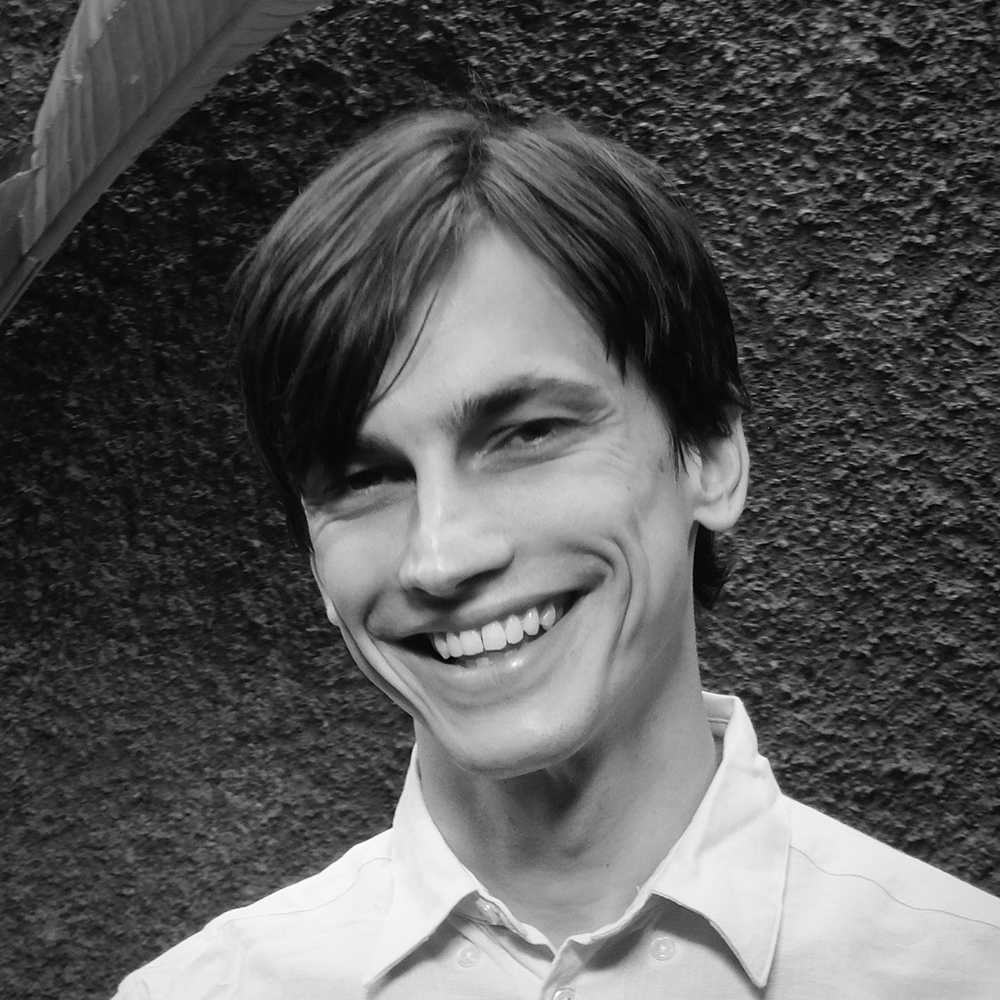 David
English Teacher
I have been teaching English and ESL/EFL to students of all ages from a wide range of nationalities and cultural backgrounds since 2008. As a parent of two children, I always love learning more about child development and early childhood education. My experience in working with Pre-K and kindergarten students began in 2017 when, upon completing my master's degree in English composition studies and pedagogy, I set out to live my dream of teaching abroad. After moving from California to Bangkok with my adventurous wife and son, I began teaching in a multilingual kindergarten here. This experience gave me the chance to engage with the principles of Montessori, Reggio Emilia, and play-based education. I am continually inspired by witnessing and facilitating my students' growth as critical thinkers, skilled communicators, and imaginative, kind human beings. I love working at La Petite Ecole because its philosophy resonates with my own and because it provides tiny world citizens a wonderful bilingual foundation in a beautiful, supportive environment. In my personal life, I love playing guitar, cycling, and, above all, traveling and exploring nature with my family.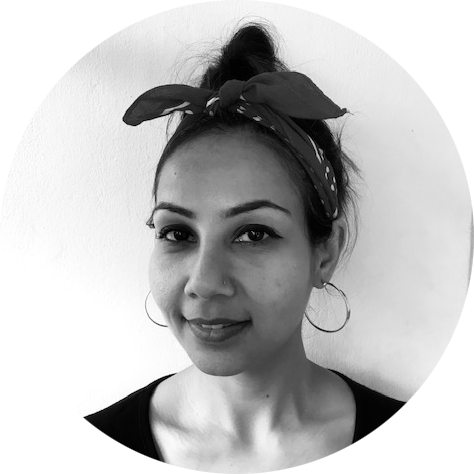 Riya
English Teacher
I graduated initially as a graphic designer and worked as a senior executive for 5 years. After moving to Bangkok, I decided to change my career path and landed into teaching with my passion for art. My career as a kindergarten teacher started 7 years ago undertaking roles including an art mentor. Having both the academics and artistic sides of education and experience provided kindergarten teaching effective classroom management and creative lesson plans, I am looking forward to combine my strong communication, creative and motivational skills to encourage student learning, progress and engagement here at La petite Ecole. Besides being a teacher, I am a full-time mother of an 8-year-old and a full time support to my husband. My passion besides Art is fitness and my interest are gauged by how much time I spend in each of them. between zero and eight years old. I worked at an international kindergarten in Bangkok for six years as a teaching assistant in pre -K, K1, K2 and year 1 classes. Additionally, I am first-aid certified. I adore working with young children at La Petite Ecole.
French Teachers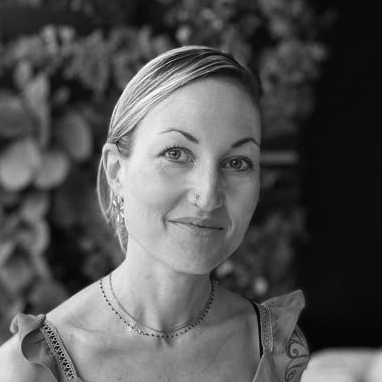 Elisa
French-speaking Teacher
I have 10 years of experience in primary education with students aged 2 to 11 in different regions in France. After moving to Thailand and giving birth of my second child, I applied to La Petit École. I was particularly attracted by the exterior environment of the school, a true haven of greenery in the heart of Bangkok, but also by its harmonious interior premises, its bilingual system and its innovative pedagogy. Professionally I enjoy working in a team, taking on new challenges and being surrounded by children. With them, you never get bored! In my personal life, I love traveling, sport, outdoor activities and baking.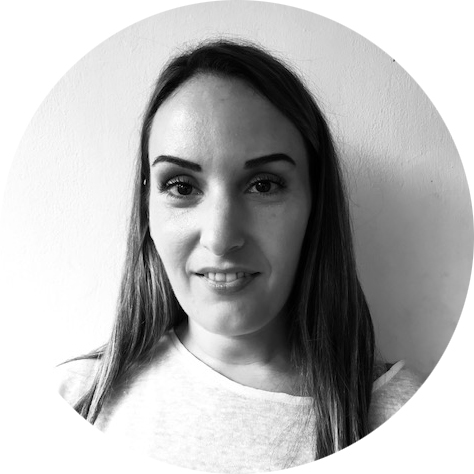 Farah
French Teacher
Having graduated in Psychology with a major in the child development, I began my career with autistic children. In the light of this experience, I chose to move forward towards education for children. After working as a teacher in Paris for a few years, my travels in Asia make me and my family decide to settle down in Thailand. I began to work for La Petite Ecole as a substitute during its three first years before joining the permanent pedagogical team in 2019/2020. I am happy to offer to the children the best of my former experiences and to help them grow-up in a benevolent environment that nurtures their accomplishment.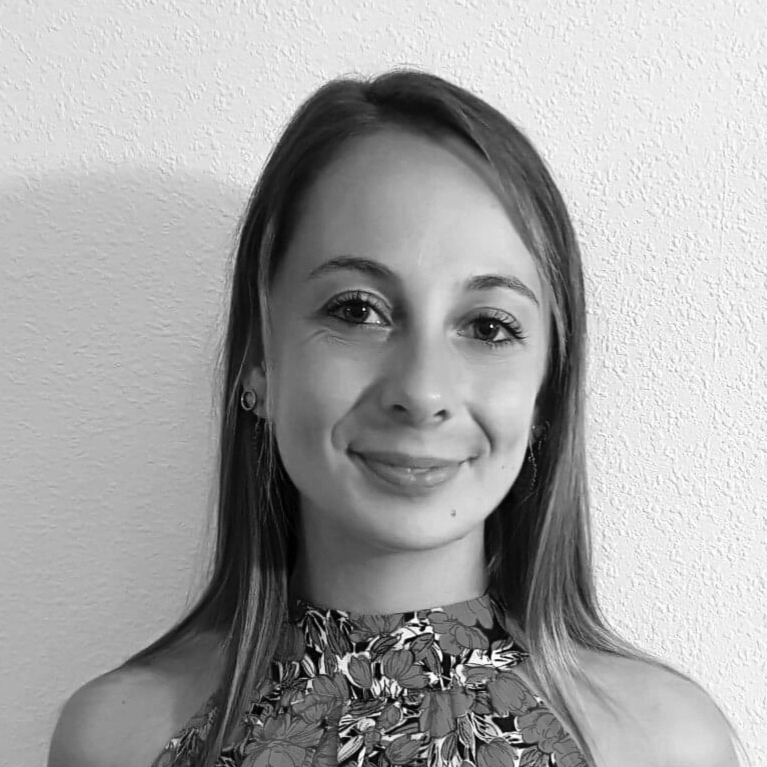 Melodie
French Teacher
I first obtained a bachelor's degree in developmental psychology specialising in education and disability and then went on to study further with a master's degree to become a school teacher. For several months I traveled in Asia to discover different educational systems. In collaboration with a team of teachers from Nepal and India I was able to set up projects and teach. I was also able to follow a yoga teacher training in India. These experiences have brought me a great open-mindedness and an adaptability to learning, to the culture, to the needs of each person… I am passionate about travel, nature, dance, yoga and moments of sharing with children where we learn as much as we can bring them. I am delighted at the idea of ​​being able to support children on a daily basis in this quality and benevolent environment offered by La Petite Ecole.
Teaching Assistants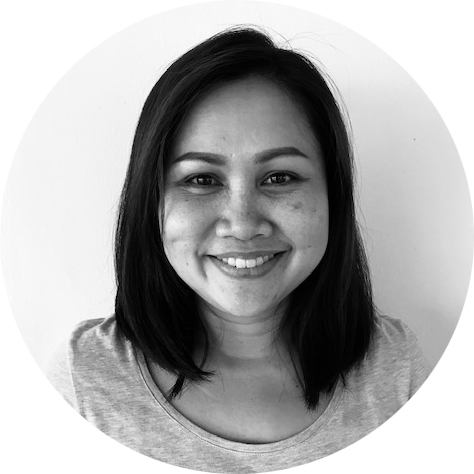 Ying
Classroom Teaching Assistant
My name is Ying and I am a fully-trained and qualified teaching assistant. I have received official certification from the Thai Ministry of Education. As a nanny, I have more than ten years of experience caring for children between zero and eight years old. I worked at an international kindergarten in Bangkok for six years as a teaching assistant in pre -K, K1, K2 and year 1 classes. Additionally, I am first-aid certified. I adore working with young children at La Petite Ecole.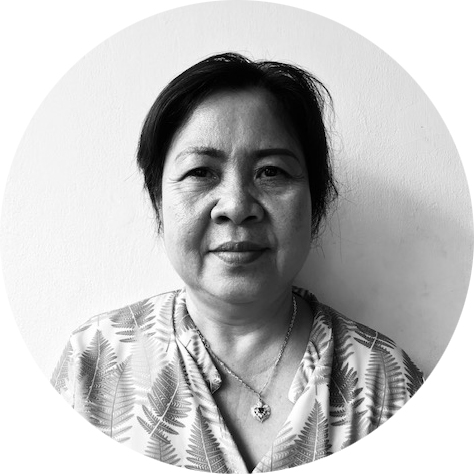 Wan
Classroom Teaching Assistant
Passionate about childhood, I worked for 25 years as a teaching assistant at Lycée Français International de Bangkok. During that long-term experience, I had the chance to be in contact with students of all ages and academic levels, from kindergarten to primary school. It was with the greatest pleasure that I joined La Petite Ecole in September 2019. I am pleased to contribute my experience and knowledge to help the children in their development and their learning process.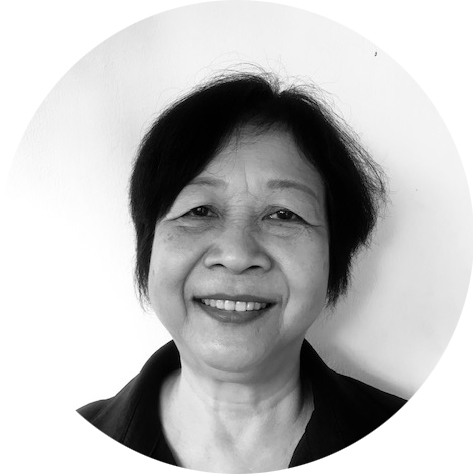 Suchanya
Classroom Teaching Assistant
Passionate about the French language, I studied it at the university for many years. I began my carrier as a teacher for adults in the town of Had Yai. Then I moved to Bangkok where I integrated the Lycée Français de Bangkok as a Teaching Assistant... A position that I hold for 30 years. A fantastic experience which enabled me to accompany children in their progress in French as well as in the other topics. Very interested by the bilingual classes and the innovative pedagogical approach from La Petite Ecole, I'm happy to have joined this family-size structure. From a personal point of view, I love cooking!
Administration and Support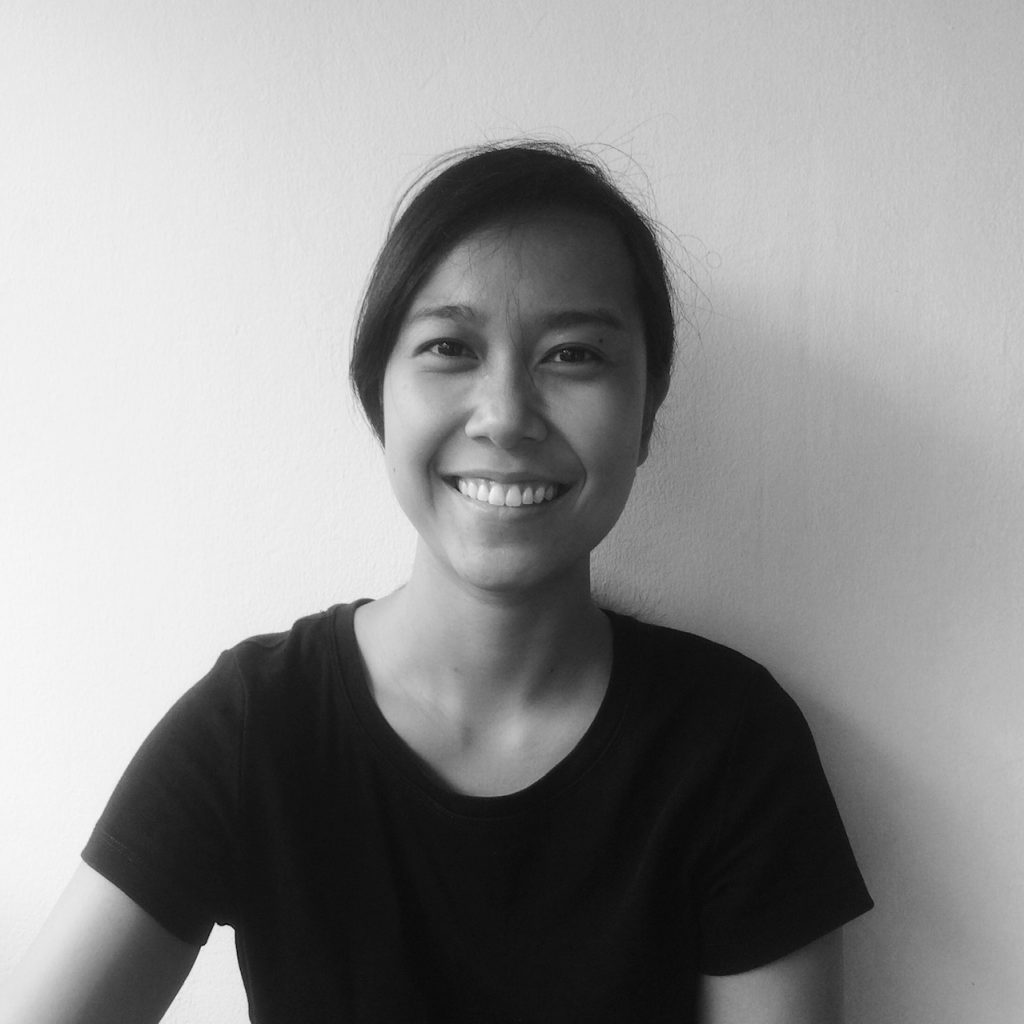 Ploy
Administration
I am originally from Bangkok; I have worked in different fields for many years, but especially in business development. My last position at the Thai Italian Chamber of Commerce gave me the opportunity to meet lots of people from different nationalities and I really enjoyed working in such a multicultural environment. I am very grateful to join La Petite Ecole Bangkok, as I always wanted to work with children. I am very excited to work surrounded by children from all over the world in such a beautiful environment! My job is to cover general admin duties, ensuring the wellbeing of all children and parents by working in collaboration with the entire team of La Petite Ecole. I am a happy person who loves a good laugh and most of all, I enjoy interacting with children. I believe that children will gain a lot of good experiences in our school, where they will start developing their future. I am proud to be part of this project, a uniquely-equipped school in natural surroundings.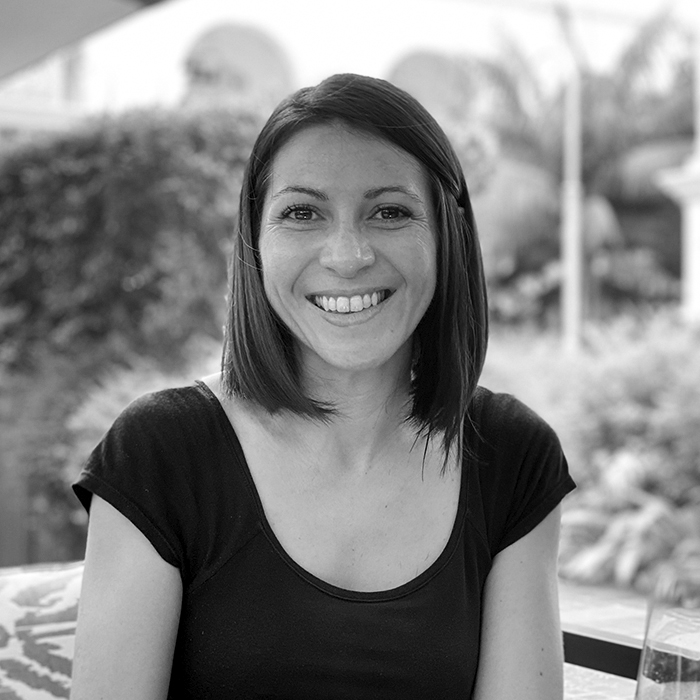 Fanny
Communication, Marketing & Human Resources Manager
After working as a Personal Assistant in the Financial Sector in London, I decided that a creative career would be more fulfilling. I enjoy adding strings to my bow, and all the challenges that come with it! I studied Graphic Design in Prague, then worked as a freelance designer in Singapore, the perfect occasion to get some insight into the local culture. I joined La Petite Ecole's team 3 years ago, at a very exciting time of expansion. La Petite Ecole offered me the opportunity to work in an ever-changing environment, and give meaningful purpose to my multiple experiences, as working in Education is highly rewarding. Having two wonderful children myself, I enjoy working in a benevolent and passionate team driven by the wellbeing of the children. Today, I am in charge of Communication and Marketing across SEA, as well as part of HR.