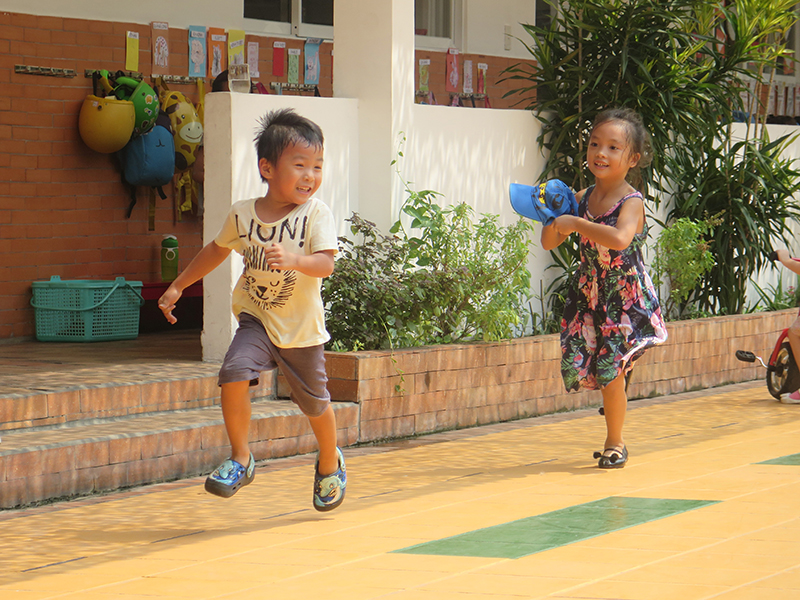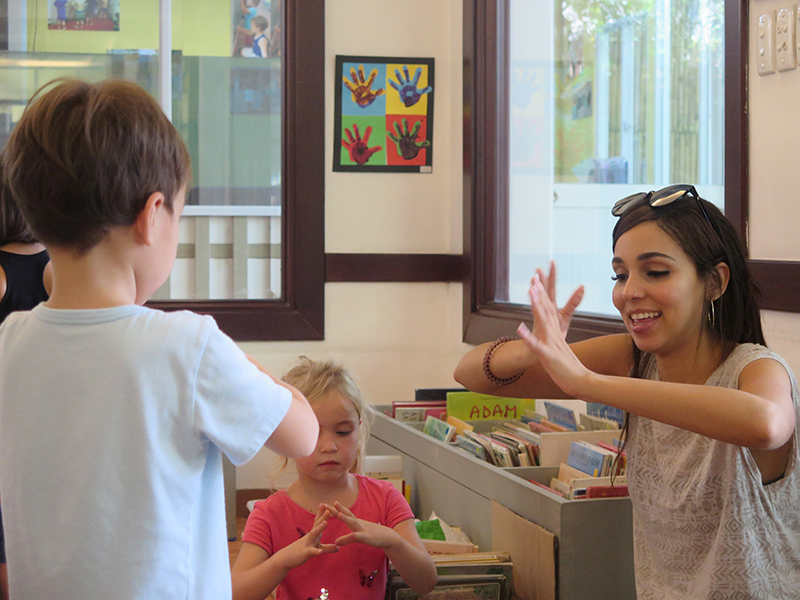 La Petite Ecole Preschool
Educational structure/system
La Petite Ecole follows the French national curriculum and works around five major learning areas of focus:
Mastering language skills in a holistic way;

Acting, expressing oneself and understanding through physical activities;

Acting, expressing, and understanding through artistic activities;

Getting the foundations to organise one's thoughts;

Exploring the world.
To find out more, click here.
A unique curriculum taught in two languages
There are always two teachers for one class: a native French-speaking teacher and a native English-speaking teacher, both professional holders of a valid diploma in education. Although they take turns in teaching the children, they work together to ensure smooth progress through the French national curriculum.
Values and principles
A benevolent and innovative school focused on each child's individual development: this is the very reason why at La Petite Ecole, we organise our classes by heterogenous cycles (PS/MS/GS, from 3 to 6 years old, for our 'cycle 1'), which allows us to better respect the children's linguistic diversity, individual rhythm, and unique character.
Preschool is essentially where and when major learning developments occur: exploring helps the child discover autonomy and acquire new skills and knowledge.
The use of new technologies eases parents' integration into the child's schooling and reassures them about the well-being and healthy development of their child. We provide a secured and private platform / app to communicate effectively with the families. 
Open door events are organised regularly around various projects (i.e. music, gardening, and more), strengthening the bond between families and school.
At La Petite Ecole, we believe in the necessity of a continuous co-education provided by both the parents and the school.
The digital recording of learning acquisitions testifies to the child's progress: they can take pictures of their work, evaluate themselves and share their experience with their family.