In 2017, when La Petite Ecole settled down in Thao Dien, we made the choice to create a cosy and harmonious environment, in which the children would thrive and learn through aesthetics, nature, and a purpose-driven layout. 
We wish to develop an environmentally-conscious school, with gardening and recycling activities, as well as the installation of water-collecting devices in the premises.
All rooms in the school include an air purifier. A pollution control monitor is installed in the backyard of the school to monitor the school pollution level at the. The school follows the pollution protocol validated by the embassy and takes the necessary measures (limiting or stopping outdoor activities depending on the level of pollution).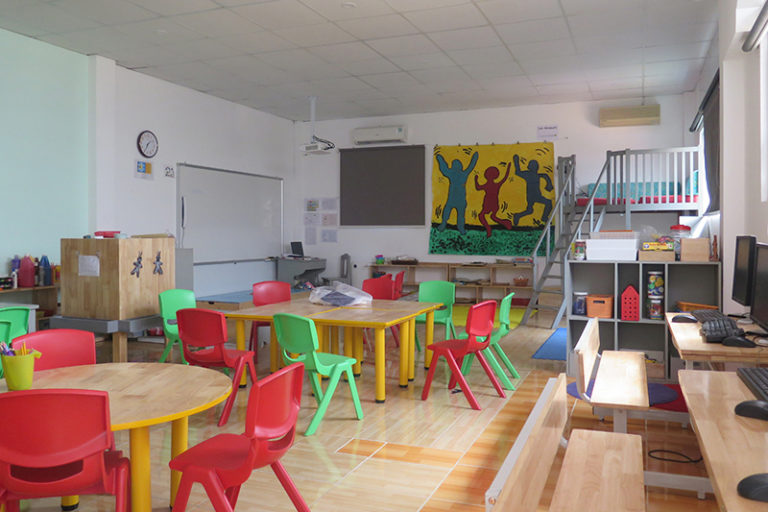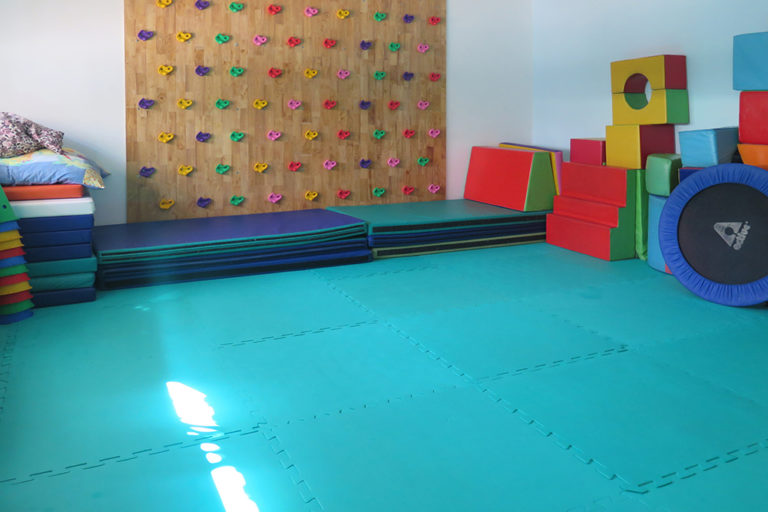 Our premises include:
2 playgrounds and a patio, a waterplay area, classic ground games such as hopscotch, 2 basketball nets, a blackboard for drawing, scooters and bicycles;
3 preschool classrooms for cycle 1;
2 elementary classrooms for cycle 2;
1 classroom for languages;
1 library;
1 classroom for music;
1 motor skills room for children of the nursery and preschool;
2  rooms for the nursery, as well as a nap room;
1 welcome are with free play for the little ones (nursery);
1 canteen.
Primary school classrooms are all equipped with an Interactive White Board and 4 computers + 1 ipad, as well as an interactive listening corner for preschool classrooms.
We take great care about hygiene and safety, and a major priority for our staff is to ensure that the children evolve in a healthy environment.
A short walk away are good-quality sports facilities:
A swimming pool;

Sports pitches for football and other games

.