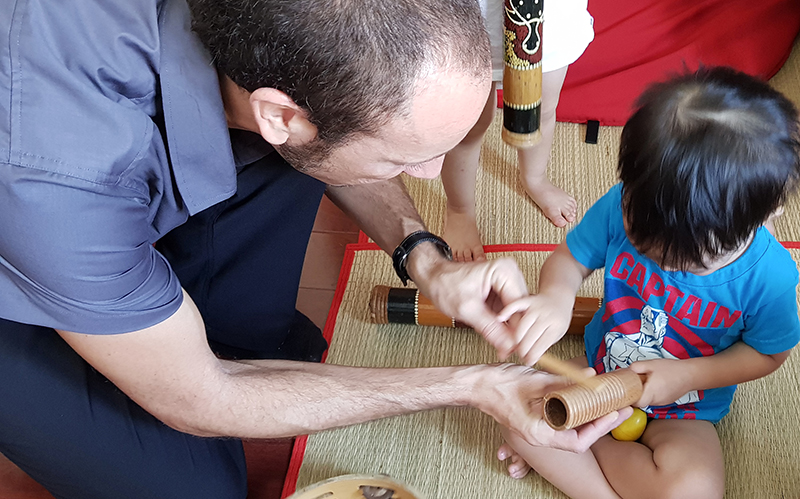 Nicolas Caumont, music teacher at La Petite Ecole
---
What has attracted you to Vietnam?
I have been interested in Buddhism, martial arts and the different Asian cultures since I was 12. In 2006, I had the opportunity to accompany one of my uncles living in France to his country of origin, which consisted in my first adventure to Vietnam.
Your background in a few words :
I first learnt to play classical piano in the Landes, before joining the music academy of Bayonne to study classical bass and jazz, as well as theoretical subjects, such as how music forms, how to analyse it and write music, etc…
Now, I am a professional musician and a music teacher. I am also in charge of the organisation and promotion of students' concert for three academies of music, and I am a craftsman: calligraphy, drawing, stone carving.
Where does your passion for music come from?
My father is a professional classical musician in Paris. I have been listening to music and feeling it thanks to him since my early childhood.
From what age are children starting to be receptive to music?
In my opinion, they respond to music from birth, or even before…
What does your teaching bring to the children? Do they take pleasure in discovering instruments?
Becoming a musician is a long learning process, but I believe that learning music from the early childhood plays an important part in the development of a child. It gives them the tools necessary to develop their perception and their sensitivity, awaken their critical mind and their desire to become autonomous. It also promotes the development of their attention span, their capacity to pay attention to others, to build constructive criticism of self and others, and work together with others on an artistic project.
When you are not teaching, what do you do in your free time?
I play the guitar, I play in concerts over the weekend and spend time with my family.
What are your projects for the future?
To continue teaching music and practice it as part of a group… 
---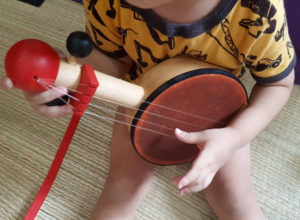 Follow Nicolas's passion for music on his band's facebook page : @PechealaMouche.